UNITY BANK HOLDS 10TH EDITION OF CORPRENEURSHIP CHALLENGE; AGROPRENEURS,OTHERS WIN N10M BUSINESS GRANT
UNITY BANK HOLDS 10TH EDITION OF CORPRENEURSHIP CHALLENGE; AGROPRENEURS,OTHERS WIN N10M BUSINESS GRANT
Retail lender Unity Bank Plc has extended N10 million business grant to 30 members of the National Youth Service Corps, NYSC, who took part in the 10th edition of the Bank's flagship Entrepreneurship Development Initiative, known as Corpreneurship Challenge.
The winners, including upcoming entrepreneurs developing innovative solutions in several business value chains such as Honey production, Rice, and Snail farming, among others, claimed top positions after participating
in a business pitch that took place across 10 state NYSC Orientation Camps– Katsina, Kano, Kwara, Imo, Rivers, Delta, Sokoto, Edo, Akwa-Ibom, and Osun recently.
At the NYSC Orientation camp at Ikot Itie Udung, Nsit Atai, Akwa Ibom State, Azegba Chimuanya Perpetual, who pitched business on honey production emerged as the overall winner to clinch the N500,000 grand prize; while Iyorwa Kater Israel, a budding commercial rice farmer won N300,000 grant. Similarly, Egelonu Emmanuel Friday walked away with a N200,000 grant to support his Snail farming business.
In the remaining nine states, no fewer than twenty-seven other winners also emerged, after pitching business plans across various economic segments including Fish production, Poultry farming, Fashion, Soap and Cake making,
Printing, Piggery, Beverage making, etc.
The Unity Bank Corpreneurship Challenge, which has proved its invaluable social benefit as an entrepreneurship development and job creation platform since its inception receives applications from thousands of serving NYSC
Corp members. These business plans are then evaluated based on their originality, marketability, future employability potential of the product, and knowledge of the business.
Speaking during the grand finale in Akwa Ibom State, Unity Bank's Head of Retail and SME Banking Group, Dr. Opeyemi Ojesina said the Unity Bank Corpreneurship Challenge has earned its pride of place in Nigeria as one of
the country's foremost business incubation platform and entrepreneurship development.
He said, "Unity Bank has sustained this Corpreneurship Challenge for the past five years, and throughout the period we have witnessed the tremendous impact it has had on youth empowerment and job creation in the country.
And I believe that the innovative approach to entrepreneurship which the programme has adopted has enabled us to seamlessly integrate financial support, mentorship, and skill development to foster the growth of aspiring
entrepreneurs."
He added, "At its core, the initiative addresses the unique challenges faced by small and medium-sized enterprises, as they recognize the sector as the backbone of economic development. And Unity Bank's commitment to financial inclusion is exemplified through tailored financial solutions that empower corp members to actualize their business dreams."
Ojesina further explained that "the mentorship provided to participants adds unparalleled value, as it connects corp members with seasoned professionals who provide insights, guidance, and a roadmap for success," emphasizing how Unity Bank recognizes that true empowerment extends beyond financial assistance to honing entrepreneurial skills".
The Corpreneurship Challenge has earned the Bank national recognition for its impact on youth empowerment and job creation, just as the scheme continues to elicit growing interest among the corps members, attracting over 2000 applicants and participation in every edition.
In partnership with the NYSC Skill Acquisition and Entrepreneurship Development, SAED, the initiative prominently features a business pitch presentation that provides the participants with the opportunity to present
their business plans and stand a chance to win up to N500,000 cash in the business grant.
So far, Unity Bank has invested over N100 million in the initiative which has now produced 148 winners since it was launched.
ZENITH BANK SIGNS MOU WITH CFA INSTITUTE TO BOOST FINANCIAL EXPERTISE
ZENITH BANK SIGNS MOU WITH CFA INSTITUTE TO BOOST FINANCIAL EXPERTISE
Zenith Bank Plc has signed a Memorandum of Understanding (MoU) with the Chartered Financial Analyst (CFA) Institute to promote efforts and activities that support the formation, training, and updating of human capital in finance and investment for the overall development of the Nigerian financial services sector. The MoU, was signed by the Group Managing Director/CEO of Zenith Bank Plc, Dr. Ebenezer Onyeagwu; the President/CEO of the CFA Institute, Margaret Franklin; and the President of CFA Society Nigeria, Ibukun Oyedeji on Tuesday, November 28, 2023.
Speaking at the MoU signing ceremony, the Group Managing Director/CEO of Zenith Bank Plc, Dr. Ebenezer Onyeagwu commended the CFA Institute and the CFA Society, Nigeria for their laudable programmes in developing finance and investment professionals in Nigeria. According to him, your Women in Investment Management Initiative, CFA Institute Research Challenge, CFA Society Nigeria Ethics Challenge and University Affiliation Program are very laudable, and Zenith Bank will continue to partner with the CFA Institute and the CFA Society Nigeria to ensure that young finance and investment professionals get the needed support for their career development. In his words, "As a good corporate citizen, Zenith Bank remains committed to furthering the economic, cultural and social development of the society. As such, we continue to support projects and initiatives that have long-term social and economic benefits for our various publics and stakeholders. Partnering with the CFA Institute and the CFA Society Nigeria is therefore a demonstration of our commitment to building professional excellence in the finance services industry in Nigeria".
At the CFA Institute Africa Investment Conference, during the 'Journey to the Top: A Discourse with CEOs' segment, Dr. Onyeagwu inspired future finance and investment professionals to uphold the highest standards of integrity. He stressed the importance of making difficult yet high-quality decisions, building robust networks, and dedicating themselves to hard work for career success. In his words, "as upcoming professionals, the opportunities are immense for you. Africa doesn't get bigger than Nigeria. There is scarcity of the right kind of people that have the talent, that have the character and the leadership to provide leadership in organizations. Make a decision to be one of those, make a decision to be different. You must be driven by your passion; you must delay gratification. In Zenith what is driving us is the strive for excellence. It is not about who you are and where you come from. We have the best class of talents you can think of anywhere in the world." He assured the young finance and investment professionals that Zenith Bank will offer immediate employment opportunity to CFA Charter Holders and those who qualify as Chartered Accountants.
Also speaking on the MoU, the President/CEO, CFA Institute, Margaret Franklin reiterated the Institute's commitment to the professional development of students and upcoming professionals. In her words, "there are many things that we do for students, we invest heavily in students and why is that? Because they are our future. The mission of the CFA Institute is to lead the investment industry with the highest standards of ethics, education and professional excellence for the ultimate benefit of society and that starts with our CFA programme". She commended Zenith Bank for its continued support to the CFA Society Nigeria and sponsorship of the CFA Institute Research Challenge over the years. She also commended the bank for being one of the top employers of CFA members in the country. She expressed her admiration of the culture of excellence in Zenith Bank. Also speaking at the MoU signing ceremony, the President of CFA Society Nigeria, Ibukun Oyedeji commended Zenith Bank for its partnership with CFA Society Nigeria and its commitment to the development of young finance professionals in the country.
The the CFA Institute Africa Investment Conference is being hosted by the CFA Institute and CFA Societies from Ghana, East Africa, South Africa and Mauritius. The conference has representatives from over 20 universities in Nigeria (members of their investment clubs being supported by CFA Society).
Fidelity Bank Plc Signs the UN Principles for Responsible Banking
Fidelity Bank Plc Signs the UN Principles for Responsible Banking
30 Nov. 2023, Lagos, Nigeria – Fidelity Bank Plc has become an official signatory of the UN Principles for Responsible Banking (PRB) – a single framework for a sustainable banking industry developed through a collaboration between banks worldwide and the United Nations Environment Programme Finance Initiative (UNEP FI).
The Principles are the leading framework for ensuring that banks' strategy and practice align with the vision society has set out for its future in the UN Sustainable Development Goals and the Paris Climate Agreement. Banks who have signed the Principles commit to be ambitious in their sustainability strategies, working to mainstream and embed sustainability into the heart of their business, while allowing them to remain at the cutting-edge of sustainable finance.
Under the Principles, signatory banks identify and measure the environmental and social impact resulting from their business activities, set and implement targets where they have the most significant impact, and regularly report publicly on their progress. The Principles provide a framework for banks to systematically understand the risks and seize the opportunities arising from the transition to more sustainable economies.
"As long-time signatories to UNEPFI, signing onto the PRB is the next step to show our commitment to sustainability. Sustainability is central to our corporate strategy as a bank and joining the Principles further affirms our determination to increasing our positive impacts in all aspects of sustainability. The PRB aligns with our sustainability principles and the bank is delighted to join the global community of signatories championing sustainable development around the world", commented Dr Nneka Onyeali-Ikpe,OON, Managing Director/Chief Executive Officer, Fidelity Bank Plc.
Signatories to the Principles take on a leadership role, demonstrating how banking products, services and relationships can support and accelerate the changes necessary to achieve shared prosperity for both current and future generations, building a positive future for both people and planet. These banks also join the world's largest global banking community focused on sustainable finance, sharing best-practice, and working together on practical guidance and pioneering tools of benefit to the entire industry.
This is a journey of unprecedented scale and scope at a time when such ambition is urgently needed to address the major planetary crises of climate change, nature loss, pollution and social issues. Together, these collective efforts will ensure that profitability goes hand in hand with a sense of purpose.
FCMB's profits surged by 108% in the first nine months of 2023.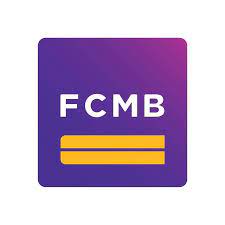 FCMB's profits surged by 108% in the first nine months of 2023.
FCMB Group Plc posted a pre-tax profit of N55.1 billion in the nine months ending September 2023, marking a year-on-year growth of 108% from the corresponding period in 2022.
During Q3 2023, the group achieved a pre-tax profit of N16.9 billion, representing 52.7% year-on-year growth from the same quarter in 2022.
In the nine months, the group achieved a profit after tax of N49.15 billion, representing a YoY growth of 114.4% from the corresponding period in 2022.
Key Highlights: Q3 2023 vs. Q3 2022
Net interest income: N48.16 billion, +46.42% YoY
Net fee and commission income: N9.26 billion, -8.94% YoY.
Net trading income: N1.12 billion, -54.05% YoY.
Net impairment losses on financial instruments: N9.91 billion, +23.72% YoY
Personnel expenses: N12.85 billion, +52.56% YoY
General and administrative expenses: N16.11 billion, +33.23% YoY
Profit before taxation: N16.91 billion, +52.68% YoY
Profit for the period: N13.74 billion, +48.44% YoY.
Total assets: N3.88 trillion, +30.03% YTD
Return on Equity: 15.13% (Q3 2023)
Insights
FCMB Group's financial performance in the nine months of 2023 is reflective of the remarkable performances Nigerian banks have put up within the same period. However, the group's return on equity of 15.1% ranks it low among the banks.
Year-on-year, the group's loan position increased by 34.3% to N1.19 trillion within the nine months, while its customer deposits grew by 39.1% year-on-year to N2.53 trillion within the same period.