Access Holdings Reiterates Commitment to Deepening Disability Inclusion, Hosts Maiden Disability Confidence Training
Access Holdings Reiterates Commitment to Deepening Disability Inclusion, Hosts Maiden Disability Confidence Training
Access Bank took a significant step in promoting disability inclusion in the private sector, recently hosting the two-day Employers Disability Confidence Training.The training aimed to introduce private sector employers to Sightsavers' Disability Confidence Toolkit and equip them with the knowledge and tools to make their companies more accessible and inclusive.
The sessions also included an introduction to the International Labour Organisation self-assessment tool for enterprises, which supports companies in benchmarking their corporate social policies and practices against the guidance provided in the Tripartite Declaration of Principles concerning Multinational Enterprises and Social Policy (MNE Declaration).
Speaking on the initiative, Omobolanle Victor-Laniyan, Head of Group Sustainability at Access Holdings PLC, assured stakeholders of the Group's commitment to champion impactful initiatives aimed at bridging the disability inclusion gap.
She also highlighted the importance of partnerships with social impact organisations in driving the achievement of the Sustainable Development Goal 10, which focuses on reduced inequalities."In today's globalised world, fostering an environment where everyone, regardless of their abilities, can thrive, contribute, and reach their full potential is not just a moral imperative but a strategic advantage.
Hence, there is a need to acknowledge the incredible talent and potential that individuals with disabilities bring to our workforce," Victor-Laniyan said.
As part of its continued effort to ensure all its stakeholders feel welcome and celebrated, Access Holdings has established a dynamic Diversity, Equity, and Inclusion (DEI) Working Group to align its products and services with the unique needs of PWDs and currently serves as the Chair of the Nigerian Business Disability Network (NBDN).
Amongst other laudable initiatives, the Group has also invested in specialised sign language training for its frontline officers to ensure effective communication with deaf and hard-of-hearing colleagues and customers.
The training witnessed strong participation from members of the NBDN, including Airtel Nigeria, Standard Chartered Bank, Unilever Nigeria, MTN Nigeria, British American Tobacco, and Guinness Nigeria (Diaego Group).
Featuring employees across key units like Supply Chain Management and Human Resources, the event served as a platform
www.accessbankplc.com for these leading organisations to collectively advance their commitment to disability inclusion and drive positive change in the corporate sector.Rasak Adekoya, Global Programme Advisor – Economic Empowerment at Sightsavers,
commented on the event, affirming, "This training represents a significant milestone in our collective effort to create a more inclusive and equitable society.
We are thrilled to see the commitment of Access Holdings and other NBDN members in driving disability inclusion forward.
My excitement doesn't is not confined only to the success of the training, but from the knowledge that we are sparking a movement that will bring about lasting change in the business landscape."###Access Holdings PlcAccess Holdings Plc is a leading multinational financial services group that offers commercial banking, lending, payment, insurance, and asset management services. Headquartered in Lagos, Nigeria, Access Holdings operates through a network of more than 700 branches and service outlets, spanning three continents, 20 countries, and 60+ million customers.Access transitioned into a holding company to drive rapid growth and become a full-scale ecosystem player offering interconnected services across customer needs. Established in 2022, Access Holdings Plc consists of the Access Bank Group; Access Pensions; a Payment and Switching Services Company; a Digital Lending Company, and an Insurance Brokerage Company.
The banking vertical vertical serves its various markets through four business segments: Retail,Business, Commercial and Corporate, and has enjoyed what is it arguably Africa's most successful banking growth trajectory in the last eighteen years, becoming one of Africa's largest retail banks by customer base and Sub-Saharan Africa's largest bank by total assets.
Access Holdings strives to deliver sustainable economic growth that is profitable,environmentaly responsible, and socially relevant, helping customers to access more and achieve their dreams.
ZENITH BANK SIGNS MOU WITH CFA INSTITUTE TO BOOST FINANCIAL EXPERTISE
ZENITH BANK SIGNS MOU WITH CFA INSTITUTE TO BOOST FINANCIAL EXPERTISE
Zenith Bank Plc has signed a Memorandum of Understanding (MoU) with the Chartered Financial Analyst (CFA) Institute to promote efforts and activities that support the formation, training, and updating of human capital in finance and investment for the overall development of the Nigerian financial services sector. The MoU, was signed by the Group Managing Director/CEO of Zenith Bank Plc, Dr. Ebenezer Onyeagwu; the President/CEO of the CFA Institute, Margaret Franklin; and the President of CFA Society Nigeria, Ibukun Oyedeji on Tuesday, November 28, 2023.
Speaking at the MoU signing ceremony, the Group Managing Director/CEO of Zenith Bank Plc, Dr. Ebenezer Onyeagwu commended the CFA Institute and the CFA Society, Nigeria for their laudable programmes in developing finance and investment professionals in Nigeria. According to him, your Women in Investment Management Initiative, CFA Institute Research Challenge, CFA Society Nigeria Ethics Challenge and University Affiliation Program are very laudable, and Zenith Bank will continue to partner with the CFA Institute and the CFA Society Nigeria to ensure that young finance and investment professionals get the needed support for their career development. In his words, "As a good corporate citizen, Zenith Bank remains committed to furthering the economic, cultural and social development of the society. As such, we continue to support projects and initiatives that have long-term social and economic benefits for our various publics and stakeholders. Partnering with the CFA Institute and the CFA Society Nigeria is therefore a demonstration of our commitment to building professional excellence in the finance services industry in Nigeria".
At the CFA Institute Africa Investment Conference, during the 'Journey to the Top: A Discourse with CEOs' segment, Dr. Onyeagwu inspired future finance and investment professionals to uphold the highest standards of integrity. He stressed the importance of making difficult yet high-quality decisions, building robust networks, and dedicating themselves to hard work for career success. In his words, "as upcoming professionals, the opportunities are immense for you. Africa doesn't get bigger than Nigeria. There is scarcity of the right kind of people that have the talent, that have the character and the leadership to provide leadership in organizations. Make a decision to be one of those, make a decision to be different. You must be driven by your passion; you must delay gratification. In Zenith what is driving us is the strive for excellence. It is not about who you are and where you come from. We have the best class of talents you can think of anywhere in the world." He assured the young finance and investment professionals that Zenith Bank will offer immediate employment opportunity to CFA Charter Holders and those who qualify as Chartered Accountants.
Also speaking on the MoU, the President/CEO, CFA Institute, Margaret Franklin reiterated the Institute's commitment to the professional development of students and upcoming professionals. In her words, "there are many things that we do for students, we invest heavily in students and why is that? Because they are our future. The mission of the CFA Institute is to lead the investment industry with the highest standards of ethics, education and professional excellence for the ultimate benefit of society and that starts with our CFA programme". She commended Zenith Bank for its continued support to the CFA Society Nigeria and sponsorship of the CFA Institute Research Challenge over the years. She also commended the bank for being one of the top employers of CFA members in the country. She expressed her admiration of the culture of excellence in Zenith Bank. Also speaking at the MoU signing ceremony, the President of CFA Society Nigeria, Ibukun Oyedeji commended Zenith Bank for its partnership with CFA Society Nigeria and its commitment to the development of young finance professionals in the country.
The the CFA Institute Africa Investment Conference is being hosted by the CFA Institute and CFA Societies from Ghana, East Africa, South Africa and Mauritius. The conference has representatives from over 20 universities in Nigeria (members of their investment clubs being supported by CFA Society).
Fidelity Bank Plc Signs the UN Principles for Responsible Banking
Fidelity Bank Plc Signs the UN Principles for Responsible Banking
30 Nov. 2023, Lagos, Nigeria – Fidelity Bank Plc has become an official signatory of the UN Principles for Responsible Banking (PRB) – a single framework for a sustainable banking industry developed through a collaboration between banks worldwide and the United Nations Environment Programme Finance Initiative (UNEP FI).
The Principles are the leading framework for ensuring that banks' strategy and practice align with the vision society has set out for its future in the UN Sustainable Development Goals and the Paris Climate Agreement. Banks who have signed the Principles commit to be ambitious in their sustainability strategies, working to mainstream and embed sustainability into the heart of their business, while allowing them to remain at the cutting-edge of sustainable finance.
Under the Principles, signatory banks identify and measure the environmental and social impact resulting from their business activities, set and implement targets where they have the most significant impact, and regularly report publicly on their progress. The Principles provide a framework for banks to systematically understand the risks and seize the opportunities arising from the transition to more sustainable economies.
"As long-time signatories to UNEPFI, signing onto the PRB is the next step to show our commitment to sustainability. Sustainability is central to our corporate strategy as a bank and joining the Principles further affirms our determination to increasing our positive impacts in all aspects of sustainability. The PRB aligns with our sustainability principles and the bank is delighted to join the global community of signatories championing sustainable development around the world", commented Dr Nneka Onyeali-Ikpe,OON, Managing Director/Chief Executive Officer, Fidelity Bank Plc.
Signatories to the Principles take on a leadership role, demonstrating how banking products, services and relationships can support and accelerate the changes necessary to achieve shared prosperity for both current and future generations, building a positive future for both people and planet. These banks also join the world's largest global banking community focused on sustainable finance, sharing best-practice, and working together on practical guidance and pioneering tools of benefit to the entire industry.
This is a journey of unprecedented scale and scope at a time when such ambition is urgently needed to address the major planetary crises of climate change, nature loss, pollution and social issues. Together, these collective efforts will ensure that profitability goes hand in hand with a sense of purpose.
FCMB's profits surged by 108% in the first nine months of 2023.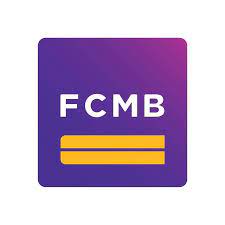 FCMB's profits surged by 108% in the first nine months of 2023.
FCMB Group Plc posted a pre-tax profit of N55.1 billion in the nine months ending September 2023, marking a year-on-year growth of 108% from the corresponding period in 2022.
During Q3 2023, the group achieved a pre-tax profit of N16.9 billion, representing 52.7% year-on-year growth from the same quarter in 2022.
In the nine months, the group achieved a profit after tax of N49.15 billion, representing a YoY growth of 114.4% from the corresponding period in 2022.
Key Highlights: Q3 2023 vs. Q3 2022
Net interest income: N48.16 billion, +46.42% YoY
Net fee and commission income: N9.26 billion, -8.94% YoY.
Net trading income: N1.12 billion, -54.05% YoY.
Net impairment losses on financial instruments: N9.91 billion, +23.72% YoY
Personnel expenses: N12.85 billion, +52.56% YoY
General and administrative expenses: N16.11 billion, +33.23% YoY
Profit before taxation: N16.91 billion, +52.68% YoY
Profit for the period: N13.74 billion, +48.44% YoY.
Total assets: N3.88 trillion, +30.03% YTD
Return on Equity: 15.13% (Q3 2023)
Insights
FCMB Group's financial performance in the nine months of 2023 is reflective of the remarkable performances Nigerian banks have put up within the same period. However, the group's return on equity of 15.1% ranks it low among the banks.
Year-on-year, the group's loan position increased by 34.3% to N1.19 trillion within the nine months, while its customer deposits grew by 39.1% year-on-year to N2.53 trillion within the same period.