British International Investment partners with Access Bank Plc to extend US$60 million trade finance facility across five African countries
British International Investment partners with Access Bank Plc to extend US$60 million trade finance facility across five African countries
Back Row (L-R): Kehinde Adeoti, Team Lead, Strategic Investments, Access Bank PLC; Benson Adenuga, Head of Office & Coverage Director, Nigeria, BII; Adeola Ukoha, Coverage Manager, Nigeria, BII; David Banson, Investment Manager, Trade and Supply Chain Finance, BII, and Rowly Isioro, Head, Trade and Global Transaction Banking (Africa), Access Bank PLC, at the official signing of the $60 million trade finance facility for Access Bank Plc in Nigeria and five of its pan-African subsidiaries in Lagos, recently.
Read More…
Loan facility will help to ensure availability of key commodities across import-dependent economies and critical inputs for manufacturing goods, medicine, commodities, construction, food and agriculture.
Programme aims to stimulate African trade volumes by US$90 million and will contribute to SDGs 8 and 9.
BII's second commitment to one of Nigeria's leading multinational banks.
British International Investment (BII), the UK's Development Finance Institution (DFI) and impact investor, has announced a $60 million trade finance facility for Access Bank Plc in Nigeria and five of its pan-African subsidiaries. This will strengthen import and export capabilities amongst local businesses and plug the foreign currency supply gap. The programme supports Access Bank's strategy to enable continental trade and deepens BII's commitment to bolstering financing environments in fragile economies. BII estimates the loan programme will stimulate African trade volumes by US$90 million.
The agreement reinforces BII's ongoing relationship with Nigeria's largest commercial bank by assets and facilitates the provision of systemic liquidity during a period characterised by a challenging macroeconomic environment. Higher inflation and rising cost of capital have placed downward pressure on currency performance, both domestically and in the programme's target markets of the Democratic Republic of Congo, Mozambique, Rwanda, Sierra Leone, and Zambia. Intervention at this critical juncture underlines the key role of BII, and development finance institutions in general, in extending countercyclical support to build economic resilience.
Between 80% and 90% of world trade is estimated to rely on the availability of trade credit, according to the World Trade Organization. Prior to the COVID-19 pandemic, that financing gap stood at US$82 billion in Africa, and it is increasing. Recognising the positive ripple effects of robust trade flows on economies and livelihoods, Access Bank is aiming to provide 15% of trade finance across Africa, by growing the trade books of its subsidiaries.
Currency instability in Nigeria can hinder the wider proliferation of dollar denominated trade loans across African markets, constraining countries' ability to capitalise on opportunities opening up under the African Continental Free Trade Agreement. By specifically targeting import dependent economies – many of which will mark the first engagement with BII's Trade programme – the improved availability of US dollar denominated trade loans will ensure availability of key commodities and manufacturing inputs for the production and export of goods. The key outcome will be improving livelihoods and preserving jobs for the employees of importers and exporters with limited access to foreign exchange trade loans.
With the loans channelled into companies in construction, manufacturing and FMCG, the programme will directly contribute to the UN Sustainable Development Goals 8 (Decent work and economic growth) and 9 (Industry, innovation and infrastructure).
Simultaneously, the facility will improve inclusion. Qualifying under the 2X Challenge, aimed at strengthening female participation and leadership in business, Access Bank will ensure the allocation of loans is designed deliberately to advance its gender commitments. In addition, the facility will contribute to BII's BOLD programme, dedicated to enhancing the availability of finance at more affordable rates to Black, African-owned businesses.
Seyi Kumapayi, Executive Director, African Subsidiaries at Access Bank, remarked: "Access Bank is on a purposeful mission to scale intra-African trade and position the continent as a viable market for global trade. Hence, we are thrilled about the tremendous potential that this trade finance facility with the BII affords us across our pan-African subsidiaries. This strategic collaboration not only strengthens our import and export capabilities but also expands our resources to support local industries – especially women-owned businesses – and ultimately drive economic growth. By stimulating trade volumes, we will be playing a key role in fostering long-term economic resilience for the continent, while increasing its attractiveness for increased foreign investments."
Admir Imami, Director and Head of Trade and Supply Chain Finance at BII, noted: "Access Bank is a long-standing partner of BII's and our new partnership is a significant step closer to narrowing the trade finance gap in Africa, particularly in countries such as the DRC and Rwanda.
Access to finance in fragile states is hugely constrained, often these countries are buffeted by macroeconomic events far beyond their control. BII and Access Bank share a conviction that building the resilience of these businesses by ensuring affordable access to foreign exchange is vital to keep intra-African trade moving and support the growth of inclusive economies."
Benson Adenuga, Head of Office & Coverage Director for Nigeria, BII said: "Our latest commitment to Access Bank reiterates our assurance to this leading multinational institution and to Nigeria. It comes at a time when Nigeria's fragile economic situation needs additional funding, particularly from counter cyclical investors like development finance institutions. Our funding will help bolster the economy and ensure the availability of staple goods, medicines and food across Africa."
###
Media contacts
British International Investment: Clare Murray | [email protected]
Access Bank Plc: Abdul Imoyo | [email protected]
Notes to editors
About Access Bank
● Access Bank, a wholly owned subsidiary of Access Holdings Plc, is a leading full-service commercial bank operating through a network of more than 700 branches and service outlets, spanning 3 continents, 20 countries and serving over 60 million customers.
● The Bank operates in Nigeria and has subsidiaries in sub-Saharan Africa and the United Kingdom, branches in Dubai, Paris, and representative offices in China, Lebanon, and India.
● Access Bank encourages and delivers sustainable economic growth that is profitable, environmentally responsible and socially relevant, helping customers to access more and achieve their dreams.
● Over the past 17 years, Access Bank has consistently demonstrated its commitment to gender equality and women's economic empowerment, expending over ₦246.46 billion in financing for 3,145,319 women.
● In honour of its defining roles across the African continent, the Bank has been accorded recognition by reputable domestic and global organisations. Some of these recognitions include: 2023 Karlsruhe Award "Outstanding Business Sustainability Achievement"; 2023 IFC Gender Leadership Award "Recognition for Women Empowerment and Leadership"; 2023 World Finance "Most Sustainable Bank in Nigeria"; 2023 Global Finance "Best Bank for Sustainable Finance in Nigeria"; 2022 International Investors Award "Best Environmental and Social Performance Award"; 2022 Finance Derivative Award "Best Sustainable Bank Africa"; 2022 Euromoney Awards "Best Bank in Nigeria"; 2022 Global Sustainable Finance Awards "Outstanding Leadership in ESG-Related Loans, Africa", and "Financial Leadership in Sustaining Communities, Africa".
● For more information, visit: www.accessbankplc.com.
About British International Investment
● British International Investment is the UK's development finance institution and impact investor.
● British International Investment is a trusted investment partner to businesses in Africa, Asia and the Caribbean.
● It invests to support the UK Government's Clean Green Initiative and to create productive, sustainable and inclusive economies in our markets.
● Over the next five years, at least 30 per cent of BII's total new commitments by value will be in climate finance.
● In 2022, 46% of our commitments were in climate finance. We invested £591 million to help emerging economies reduce emissions, protect the environment and adapt to the changing climate.
● BII is also a founding member of the 2X Challenge which raised over $16 billion to empower women's economic development from 2021-2022. BII invested $813 million in 2X qualified businesses in 2022.
● The company has investments in over 1,470 businesses in emerging economies across 65 countries and total assets of £8.1 billion.
● In 2019, BII helped to fund a $162.5 million syndicated loan package to Nigeria's Access Bank Plc.
● For more information, visit: www.bii.co.uk | watch here.
ZENITH BANK SIGNS MOU WITH CFA INSTITUTE TO BOOST FINANCIAL EXPERTISE
ZENITH BANK SIGNS MOU WITH CFA INSTITUTE TO BOOST FINANCIAL EXPERTISE
Zenith Bank Plc has signed a Memorandum of Understanding (MoU) with the Chartered Financial Analyst (CFA) Institute to promote efforts and activities that support the formation, training, and updating of human capital in finance and investment for the overall development of the Nigerian financial services sector. The MoU, was signed by the Group Managing Director/CEO of Zenith Bank Plc, Dr. Ebenezer Onyeagwu; the President/CEO of the CFA Institute, Margaret Franklin; and the President of CFA Society Nigeria, Ibukun Oyedeji on Tuesday, November 28, 2023.
Speaking at the MoU signing ceremony, the Group Managing Director/CEO of Zenith Bank Plc, Dr. Ebenezer Onyeagwu commended the CFA Institute and the CFA Society, Nigeria for their laudable programmes in developing finance and investment professionals in Nigeria. According to him, your Women in Investment Management Initiative, CFA Institute Research Challenge, CFA Society Nigeria Ethics Challenge and University Affiliation Program are very laudable, and Zenith Bank will continue to partner with the CFA Institute and the CFA Society Nigeria to ensure that young finance and investment professionals get the needed support for their career development. In his words, "As a good corporate citizen, Zenith Bank remains committed to furthering the economic, cultural and social development of the society. As such, we continue to support projects and initiatives that have long-term social and economic benefits for our various publics and stakeholders. Partnering with the CFA Institute and the CFA Society Nigeria is therefore a demonstration of our commitment to building professional excellence in the finance services industry in Nigeria".
At the CFA Institute Africa Investment Conference, during the 'Journey to the Top: A Discourse with CEOs' segment, Dr. Onyeagwu inspired future finance and investment professionals to uphold the highest standards of integrity. He stressed the importance of making difficult yet high-quality decisions, building robust networks, and dedicating themselves to hard work for career success. In his words, "as upcoming professionals, the opportunities are immense for you. Africa doesn't get bigger than Nigeria. There is scarcity of the right kind of people that have the talent, that have the character and the leadership to provide leadership in organizations. Make a decision to be one of those, make a decision to be different. You must be driven by your passion; you must delay gratification. In Zenith what is driving us is the strive for excellence. It is not about who you are and where you come from. We have the best class of talents you can think of anywhere in the world." He assured the young finance and investment professionals that Zenith Bank will offer immediate employment opportunity to CFA Charter Holders and those who qualify as Chartered Accountants.
Also speaking on the MoU, the President/CEO, CFA Institute, Margaret Franklin reiterated the Institute's commitment to the professional development of students and upcoming professionals. In her words, "there are many things that we do for students, we invest heavily in students and why is that? Because they are our future. The mission of the CFA Institute is to lead the investment industry with the highest standards of ethics, education and professional excellence for the ultimate benefit of society and that starts with our CFA programme". She commended Zenith Bank for its continued support to the CFA Society Nigeria and sponsorship of the CFA Institute Research Challenge over the years. She also commended the bank for being one of the top employers of CFA members in the country. She expressed her admiration of the culture of excellence in Zenith Bank. Also speaking at the MoU signing ceremony, the President of CFA Society Nigeria, Ibukun Oyedeji commended Zenith Bank for its partnership with CFA Society Nigeria and its commitment to the development of young finance professionals in the country.
The the CFA Institute Africa Investment Conference is being hosted by the CFA Institute and CFA Societies from Ghana, East Africa, South Africa and Mauritius. The conference has representatives from over 20 universities in Nigeria (members of their investment clubs being supported by CFA Society).
Fidelity Bank Plc Signs the UN Principles for Responsible Banking
Fidelity Bank Plc Signs the UN Principles for Responsible Banking
30 Nov. 2023, Lagos, Nigeria – Fidelity Bank Plc has become an official signatory of the UN Principles for Responsible Banking (PRB) – a single framework for a sustainable banking industry developed through a collaboration between banks worldwide and the United Nations Environment Programme Finance Initiative (UNEP FI).
The Principles are the leading framework for ensuring that banks' strategy and practice align with the vision society has set out for its future in the UN Sustainable Development Goals and the Paris Climate Agreement. Banks who have signed the Principles commit to be ambitious in their sustainability strategies, working to mainstream and embed sustainability into the heart of their business, while allowing them to remain at the cutting-edge of sustainable finance.
Under the Principles, signatory banks identify and measure the environmental and social impact resulting from their business activities, set and implement targets where they have the most significant impact, and regularly report publicly on their progress. The Principles provide a framework for banks to systematically understand the risks and seize the opportunities arising from the transition to more sustainable economies.
"As long-time signatories to UNEPFI, signing onto the PRB is the next step to show our commitment to sustainability. Sustainability is central to our corporate strategy as a bank and joining the Principles further affirms our determination to increasing our positive impacts in all aspects of sustainability. The PRB aligns with our sustainability principles and the bank is delighted to join the global community of signatories championing sustainable development around the world", commented Dr Nneka Onyeali-Ikpe,OON, Managing Director/Chief Executive Officer, Fidelity Bank Plc.
Signatories to the Principles take on a leadership role, demonstrating how banking products, services and relationships can support and accelerate the changes necessary to achieve shared prosperity for both current and future generations, building a positive future for both people and planet. These banks also join the world's largest global banking community focused on sustainable finance, sharing best-practice, and working together on practical guidance and pioneering tools of benefit to the entire industry.
This is a journey of unprecedented scale and scope at a time when such ambition is urgently needed to address the major planetary crises of climate change, nature loss, pollution and social issues. Together, these collective efforts will ensure that profitability goes hand in hand with a sense of purpose.
FCMB's profits surged by 108% in the first nine months of 2023.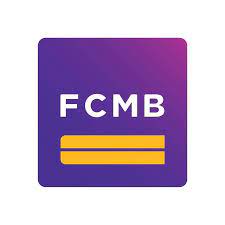 FCMB's profits surged by 108% in the first nine months of 2023.
FCMB Group Plc posted a pre-tax profit of N55.1 billion in the nine months ending September 2023, marking a year-on-year growth of 108% from the corresponding period in 2022.
During Q3 2023, the group achieved a pre-tax profit of N16.9 billion, representing 52.7% year-on-year growth from the same quarter in 2022.
In the nine months, the group achieved a profit after tax of N49.15 billion, representing a YoY growth of 114.4% from the corresponding period in 2022.
Key Highlights: Q3 2023 vs. Q3 2022
Net interest income: N48.16 billion, +46.42% YoY
Net fee and commission income: N9.26 billion, -8.94% YoY.
Net trading income: N1.12 billion, -54.05% YoY.
Net impairment losses on financial instruments: N9.91 billion, +23.72% YoY
Personnel expenses: N12.85 billion, +52.56% YoY
General and administrative expenses: N16.11 billion, +33.23% YoY
Profit before taxation: N16.91 billion, +52.68% YoY
Profit for the period: N13.74 billion, +48.44% YoY.
Total assets: N3.88 trillion, +30.03% YTD
Return on Equity: 15.13% (Q3 2023)
Insights
FCMB Group's financial performance in the nine months of 2023 is reflective of the remarkable performances Nigerian banks have put up within the same period. However, the group's return on equity of 15.1% ranks it low among the banks.
Year-on-year, the group's loan position increased by 34.3% to N1.19 trillion within the nine months, while its customer deposits grew by 39.1% year-on-year to N2.53 trillion within the same period.