Union Bank and Partners Launch 'Digital Supplier Credit' Solution
Naijanewsngr reports that in line with its commitment to enabling success for its customers, Union Bank has partnered with its parent company, TGI Group and Women's World Banking, to introduce the 'Digital Supplier Credit' solution under its women's banking proposition, αlpher.
The 'Digital Supplier Credit' solution is designed to address the financial needs of women-led small businesses in urban centres in Nigeria centres and provide access to credit for stock sustenance, replenishment, and progressive growth, along established supply lines from Fast-Moving Consumer Goods (FMCG) companies.
Leveraging behavioural science and the Women's Centred Design methodology and backed by the London Stock Exchange Group (LSEG) Foundation, this initiative aims to co-create a sustainable and scalable solution that will significantly enhance access to financial services for women entrepreneurs.
Women's World Banking is a renowned global organisation specialising in designing and investing in financial solutions, institutions, and policy environments within emerging markets. Their focus on creating economic stability and prosperity for women, their families, and communities aligns perfectly with the objectives of the 'Digital Supplier Credit' solution.
With an extensive network spanning 34 countries, serving more than 160 million women clients through 69 financial services providers, Women's World Banking has consistently driven impact through scalable, market-driven solutions, gender lens private equity funds, and leadership and diversity programs.
SEE ALSO: Union Bank Wins Double At The Gender Leaders Awards
Speaking about the partnership, Vivian Imoh-Ita, Head of Retail Banking and Digital at Union Bank, said:
"We are delighted to partner with Women's World Banking and our parent company TGI Group to launch the 'Digital Supplier Credit' solution.

Our commitment to empowering women-led businesses remains unwavering, and we believe this initiative will have a transformative impact on the entrepreneurial landscape in urban centres.

Through this collaboration, we aim to foster financial inclusion and catalyse sustainable growth for women entrepreneurs."
Also commenting on the partnership, Ade Ashaye, Regional Head of Africa, Women's World Banking, expressed:
We are thrilled to partner with Union Bank and the TGI Group. Globally, 38% of all MSMEs are women-owned yet, according to the SME Finance Forum, there remains a $1.7 trillion gender credit gap.

Using our sophisticated market and consumer research we will develop a solution that will not only help tens of thousands of Nigeria's women entrepreneurs overcome barriers to accessing the vital credit they need to sustain and grow their businesses, but also stand as a model for Banks and FMCGs across Africa and the world. This is an exciting time in the development of effective, women-centered, digital financial solutions.
The Digital Supplier Credit solution reflects Union Bank's dedication to supporting its customers and creating an inclusive business environment. With its focus set on the future, Union Bank continues to lead the way in shaping a better, more sustainable future for generations to come.
About Union Bank Plc:
Established in 1917 and listed on the Nigerian Stock Exchange in 1971, Union Bank of Nigeria Plc. is a household name and one of Nigeria's long-standing and most respected financial institutions. The Bank is a trusted and recognisable brand with an extensive network of over 300 branches across Nigeria.
The Bank currently offers a variety of banking services to both individual and corporate clients, including current, savings and deposit account services, funds transfer, foreign currency domiciliation, loans, overdrafts, equipment leasing and trade finance. The Bank also offers its customers convenient electronic banking channels and products, including Online Banking, Mobile Banking, Debit Cards, ATMs, and POS Systems.
More information can be found at: www.unionbankng.com
Media Enquiries: Email [email protected]
About Women's World Banking:
Women's World Banking is dedicated to economic empowerment, through financial inclusion for the nearly one billion women in the world with no or limited access to formal financial services.
Using our sophisticated market and consumer research, we turn insights into real action to design and advocate for policy engagement, digital financial solutions, workplace leadership programs, and gender lens investing.
To date, we've helped provide 30 million women in emerging markets – targeting 100 million by 2027 – access and use of financial products and services that are transforming women's lives, households, businesses, and communities, and driving inclusive growth globally.
Visit www.womensworldbanking.org for more information.
Mohbad Gave His Life For Others To Rise – Favour Benson
The Executive Director of Jashabel Touch A Heart Foundation (JTAH Foundation), Favour Benson has lend her voice to the unfortunate death of popular Nigerian singer – Ilerioluwa Oladimeji Aloba popularly known as Mohbad.
Speaking at an event recently in Lagos, the human right activist said that Mohbad was the sacrificial lamb that will open the eyes of the people to know the hidden things in the music industry or any other industry in Nigeria.
"My take is that he (Mohbad) was the sacrificial lamb that broke a hold in the music industry. He laid his life so that others would have light and not go through the pains, humiliation and sufferings he went through.
The pain of working and not getting the full benefits of your work, it is really painful, Mohbad is my lenged and icon and a role model, he died so that others may live and learn.
His death exposed a whole lot that people didn't know was going on underground or knew but couldn't talk about them, that is the highest sacrifice and I celebrate him more.
I am also lending my voice to the Nigerian Police to do proper investigation and fish out those that has any hand in his death.
They should not kill him a second time by not doing the right thing, I am sure justice will be gotten for him, I believe God and the Nigerian Police force."
READ ALSO: Exclusive Interview: Naira Marley Opens Up About Collaborations with Mohbad, Sam Larry, and More
She continued; "The wife should not be subjected to any DNA now, we should let them mourn in peace because posterity has a way of handling such issues.
God has a way of proving people wrong. If you have any proof, go to the police and do the needful."
"We are waiting patiently and praying that the soul of Mohbad will find rest knowing that justice have been served," She said
I pray that others coming up will say it is because of Mohbad that our record label started treating us well", She said.
Speaking on Jashabel Touch A Heart Foundation, she said that the foundation is still busy resolving cases and planning for our event.
"At Jashabel Touch A Heart Foundation, we are doing very well as we keep on resolving Issues involving cases of gender and domestic violence in Nigeria" She concluded.
Tony Ejiogu to REBUILD Imo State- See Full Video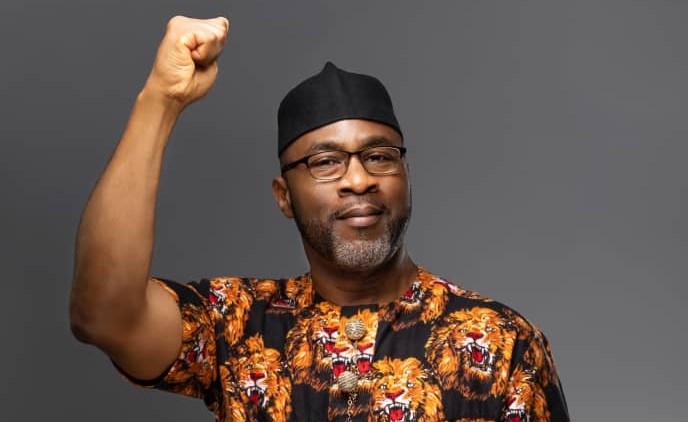 HACKAHOLICS DIGITAL SUMMIT 2023: WEMA BANK LAUNCHES AFRICA'S LARGEST GATHERING OF INNOVATORS, DISRUPTORS, AND OTHERS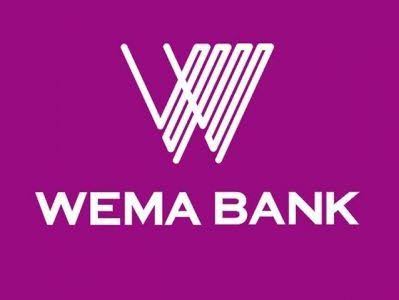 HACKAHOLICS DIGITAL SUMMIT 2023: WEMA BANK LAUNCHES AFRICA'S LARGEST GATHERING OF INNOVATORS, DISRUPTORS, REGULATORS, POLICYMAKERS, INVESTORS & CUSTOMERS IN THE DIGITAL SPACE
Wema Bank, Nigeria's most innovative bank and pioneer of Africa's first fully digital bank, ALAT, has announced the launch of the Hackaholics Digital Summit 2023, Africa's largest gathering of innovators, disruptors, regulators, policymakers, investors & customers in the digital space.
This groundbreaking summit will serve as a hub for sharing cutting-edge insights, trends, and best practices in the tech industry towards the positive transformation of technology and innovation not just in Nigeria but across the African continent.
In 2019, Wema Bank introduced Hackaholics, a dedicated initiative targeting youth and startups. Its mission is to provide a stage for entrepreneurs and innovators with transformative, tech-driven concepts to bring their ideas to fruition and refine their skills. The 4th edition of Hackaholics, launched in April 2023, involved several months-long journey to top Nigerian universities to identify and nurture talented students with creative ideas. These students were afforded the opportunity to collaborate, enhance their skills, and actualize their unique concepts through technology. The Hackaholics Digital Summit will host both the grand finale of Hackaholics 4.0 and the inaugural edition of the digital summit.
The Hackaholics Digital Summit 2023 is scheduled for October 6, 2023, in Lagos, Nigeria, under the theme "Re-Imagine: Disrupting the Ecosystem for Scale." This multifaceted event commences with the launch of the Hackaholics Digital Summit and concludes with the exciting grand finale of Hackaholics 4.0. During this grand event, the standout teams from the competition will showcase their innovations, contending for the prestigious titles of Hackaholics 4.0 winners.
Notably, the winning team will receive a grant of N10,000,000 worth of prizes, the first runner-up N7,000,000 worth of prizes, the second runner-up N5,000,000 worth of prizes, while a special N3,000,000 grant is reserved exclusively for a female-led team. Additionally, a N15,000,000 grant will be allocated to University STEM endowment.
The Digital Summit will further encompass an array of simultaneous master classes, providing attendees with the opportunity to witness the emergence of Africa's technological future while gaining invaluable insights from renowned experts. These masterclasses will delve into topics such as "The Future of Financial Services," "Venture Capital and Funding Viable Innovation for Scale," and "Strategic Technology for Impact & Societal Change: Transforming Today & Tomorrow's World."
Attendance to this prestigious event is by invitation only; however, interested customers and technology enthusiasts can secure a spot at the Wema Bank Hackaholics Digital Summit 2023 by registering at https://hackaholics.wemabank.com/digital-summit.
Don't miss the chance to be part of this exceptional gathering, charting the course for the future of technology in Africa.