Sterling Bank, LASHMA Expand Healthcare In Lagos With Virtual Booth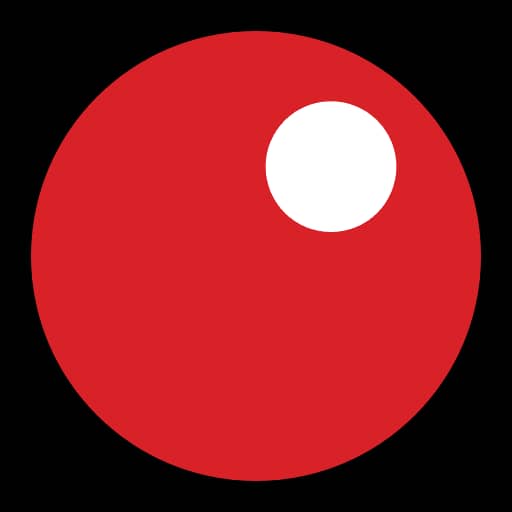 Naijanewsngr reports that one of Africa's fastest-growing companies and Nigeria's leading financial institution, Sterling Bank, has joined forces with the Lagos State Government to expand the reach of its health care provision with the launch of the Ilera Eko Virtual Booth, designed to bring healthcare closer to the people and expand the reach of its health insurance scheme; Ilera Eko, across the state.
This announcement was made by Mr. Obinna Ukachukwu, Divisional Head of Business Growth at Sterling Bank, during the inaugural Lagos State Insurance Summit held in Lagos recently.
He said the bank and the Lagos State Health Management Agency; LASHMA plans to leverage technology to bring health these insurance booths to where most of the informal sector work, thus expanding the reach of healthcare services to residents of the state.
He noted that most residents earn daily pay from their trade locations, making it difficult for them to leave and go to the clinic when sick, hence the need for these first-line health services in various informal business clusters around the state. He remarked that LASHMA is very solutionleaning in its approach to healthcare distribution, hence this project became a reality.
He added that the bank will finance the building of all the booths and provide resources to aid their management. Lagos State Governor, Mr. Babajide Sanwo-Olu, delivered a keynote address at the event, urging stakeholders to align with the National Health Insurance Authority Act and ensure compliance with the Lagos State Health Scheme law.
The governor, represented by the Permanent Secretary, of Lagos State Ministry of Health, Dr. Olusegun Ogboye said;
"These services include a full range of essential health services, from health promotion to prevention, treatment, rehabilitation and palliative care.

This is one of the major goals of the health and environment pillar of the T.H.E.M.E.S+ agenda, with the 'plus' representing the incorporation of an intensified focus on social inclusion, gender equality and youth development in these next four years."
Governor Sanwo-Olu continued by saying that about 300 of the unveiled booths will be strategically placed, in locations across Lagos State, and virtual access to doctors will be provided using telemedicine for consultations and diagnosis, with prescriptions to be taken to the nearest community pharmacy where the medication will be dispensed.
In her welcome address, the Permanent Secretary, LASHMA, Dr. Emmanuella Zamba, stated that the Summit will serve as a critical platform for exchanging ideas and fostering innovation towards achieving universal healthcare coverage in the state.
Dr. Zamba expressed how the agency worked tirelessly over the last three years to create structures and operationalise the social health plan as part of strategies geared towards achieving universal healthcare coverage.
Chairman of LASHMA Governing Board, Dr. Adebayo Adedewe remarked that establishing the Lagos State Health Scheme is a step in the right direction and an ideal model to ensure Lagosians have access to quality and affordable healthcare services.
The partnership between Sterling Bank and the Lagos State Government is a crucial step towards achieving Universal Health Coverage, ensuring essential healthcare services are accessible to all citizens, and improving the overall quality of life.
Renowned for its now famous HEART of Sterling strategy; which focuses primary investments in the Health, Education, Agriculture, Renewable Energy and Transportation sectors of the Nigerian economy, its irreverent brand voice and enviable talent management practices, the bank has maintained and increased momentum in 2023 with her citation as Africa's Most Valuable Commercial Bank Brand for 2023 by the African Brand Magazine, in a poll conducted by GeoPoll and Kantar; two of the world's leading brand research firms, a top three employer in Nigeria by LinkedIn in the social network's annual Top 25 List, and most recently, one of the top 100 fastest growing companies in Africa by the prestigious Financial Times.
Tony Ejiogu to REBUILD Imo State- See Full Video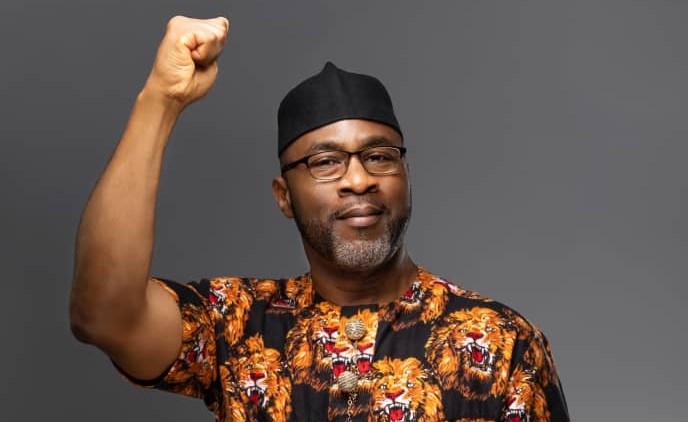 HACKAHOLICS DIGITAL SUMMIT 2023: WEMA BANK LAUNCHES AFRICA'S LARGEST GATHERING OF INNOVATORS, DISRUPTORS, AND OTHERS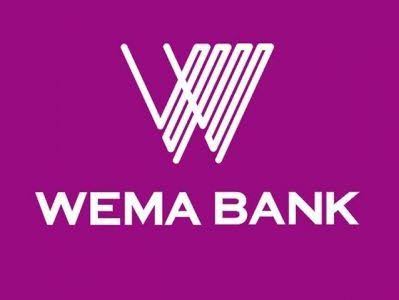 HACKAHOLICS DIGITAL SUMMIT 2023: WEMA BANK LAUNCHES AFRICA'S LARGEST GATHERING OF INNOVATORS, DISRUPTORS, REGULATORS, POLICYMAKERS, INVESTORS & CUSTOMERS IN THE DIGITAL SPACE
Wema Bank, Nigeria's most innovative bank and pioneer of Africa's first fully digital bank, ALAT, has announced the launch of the Hackaholics Digital Summit 2023, Africa's largest gathering of innovators, disruptors, regulators, policymakers, investors & customers in the digital space.
This groundbreaking summit will serve as a hub for sharing cutting-edge insights, trends, and best practices in the tech industry towards the positive transformation of technology and innovation not just in Nigeria but across the African continent.
In 2019, Wema Bank introduced Hackaholics, a dedicated initiative targeting youth and startups. Its mission is to provide a stage for entrepreneurs and innovators with transformative, tech-driven concepts to bring their ideas to fruition and refine their skills. The 4th edition of Hackaholics, launched in April 2023, involved several months-long journey to top Nigerian universities to identify and nurture talented students with creative ideas. These students were afforded the opportunity to collaborate, enhance their skills, and actualize their unique concepts through technology. The Hackaholics Digital Summit will host both the grand finale of Hackaholics 4.0 and the inaugural edition of the digital summit.
The Hackaholics Digital Summit 2023 is scheduled for October 6, 2023, in Lagos, Nigeria, under the theme "Re-Imagine: Disrupting the Ecosystem for Scale." This multifaceted event commences with the launch of the Hackaholics Digital Summit and concludes with the exciting grand finale of Hackaholics 4.0. During this grand event, the standout teams from the competition will showcase their innovations, contending for the prestigious titles of Hackaholics 4.0 winners.
Notably, the winning team will receive a grant of N10,000,000 worth of prizes, the first runner-up N7,000,000 worth of prizes, the second runner-up N5,000,000 worth of prizes, while a special N3,000,000 grant is reserved exclusively for a female-led team. Additionally, a N15,000,000 grant will be allocated to University STEM endowment.
The Digital Summit will further encompass an array of simultaneous master classes, providing attendees with the opportunity to witness the emergence of Africa's technological future while gaining invaluable insights from renowned experts. These masterclasses will delve into topics such as "The Future of Financial Services," "Venture Capital and Funding Viable Innovation for Scale," and "Strategic Technology for Impact & Societal Change: Transforming Today & Tomorrow's World."
Attendance to this prestigious event is by invitation only; however, interested customers and technology enthusiasts can secure a spot at the Wema Bank Hackaholics Digital Summit 2023 by registering at https://hackaholics.wemabank.com/digital-summit.
Don't miss the chance to be part of this exceptional gathering, charting the course for the future of technology in Africa.
APGA Remains the Only Credible Alternative for Imo People – Ejiogu
The leading opposition candidate for the upcoming Imo state governorship election, Mr. Tony Ejiogu says the people of Imo state deserve fresh ideas and initiatives to reposition the state for economic prosperity and growth.
Speaking during an interview on Arise NEWS programme "Newsday", Mr Ejiogu explained that his 5-Point campaign agenda is targeted at reinvigorating the Imo economy, bringing about agro revolution, empowering youths with the right skills, as well as guaranteeing the security of Imo People.
"I am here to give Imo people the opportunity to sign a new social contract. I am here to provide solutions to our crumbling economy. I am here to provide peace and rebuild Imo State so that our people can be safe once again, across our communities," he said, while emphasizing security as a significant foundation for prosperity.
He argued that if democratic accountability could be restored in the state, it would create an atmosphere where citizens would easily embrace dialogue and honest negotiations to address the issues of non-state actors.
READ ALSO: IMO GUBER: Security, Economy Top Ejiogu's Agenda for Imo as APGA Flags Off Campaign
"We have to start rebuilding the lost trust and confidence the people have in government. There is a lot of opportunity drain, these things can cause a lot of agitations. You can't fight an idealogy with guns and bullets," he added.
Fondly called Sir Tony, the APGA candidate continues to state his preparedness to challenge both the All Progressives Congress (APC) which is the incumbent and the Peoples Democratic Party (PDP) which is their main opposition at the national level during the November 11 election.
Assessing his chances of emerging victorious in the election, Mr. Ejiogu said that he remains the only credible candidate who meets with the yearnings and aspirations of the people of Imo state and this places him ahead of any other candidate in the Imo governorship race.
According to him, this is why he has maintained an approach focused only on the real issues that affect the people of the state because he can relate to those pains and understands that finding solutions is what matters most to his people.
He then appealed to Ndi Imo to accord him the opportunity to serve them and sign with them a new contract that would pave the way for economic emancipation. He promised not to betray their trust when elected.