Depositors Complain About Heritage Bank's Poor Service Delivery
Depositors Complain About Heritage Bank's Poor Service Delivery
NaijaNews reports that on account of recent alleged scandals rocking Heritage Bank, one of Nigeria's commercial banks, to the effect that shareholders are apprehensive over customers' inability to access their deposits, the bank, on Friday,  June 16, made clarification through a press statement.
In the statement, the bank explained that the reports in the public space are untrue.
They noted that the "articles" published in the media space, detailing the monumental scandal rocking the bank, in which staff members have been sacked and customers are unable to access their deposits, were published by using "unrelated facts and conjecture to create a fictitious narrative."
The bank statement, made available on its Facebook wall and titled "Press Statement – Heritage Bank Plc," and seen by OpenLife, reads in full:
It has come to our attention that articles have been published by certain media platforms, making allegations of diversion of funds. No funds were diverted by any member of staff. These allegations are wrong and defamatory. These articles have used unrelated facts and conjecture to create a fictitious narrative. Recently, Heritage Bank began implementation of its long-term sustainability plans premised on restructuring the bank, ensuring cost efficiency, management of its assets, and directing resources towards restoring the financial institution. The reduction in the workforce, who were duly compensated in line with the bank's policy, was necessary to improve our pace on the path of growth, in line with our turnaround targets, and to be able to continue providing outstanding financial services to our customers. We remain focused and committed to collectively driving growth and delivering exceptional service to all. We will continue to work together to build a long-term sustainable future for our customers, employees, and all our stakeholders. Signed: Executive Management
In response,  some of the bank depositors and non-depositors, came out in numbers, through the same Facebook channel, to lament and narrate their sad experiences with the bank.
Some of these are reproduced below:
A social media commentator identified as Amanda Chisom said "But you never have money to pay customers? What sort of bank stays for hours without electricity in a banking hall? The one in Onitsha here, that's how they behave always waiting for NEPA to bring light. Hardly see money in this bank."
Donsolo Malizu said "Yesterday, I was turned back in their two branches with the reason that they have not opened yet… Heritage Bank."
Prince Emma Emeka Ezeka disclosed that "NGN 171.84 is my current account balance in your bank. I opened an account with HB because is very close to my place of business. From ending of last year, I was unable to transfer more than 100k at once but not just only that. For two months now, my app refuses to open."
Olanrewaju Luqman Adewumi Balogun
I can't access my account on my phone since last month. I went to one of their branches here in Ibadan to get another debit card. They told me their machine in not working that I should visit another branch. I got to the other branch only to meet them without network. Which kind wahala be this?
Ada Ibitham
I can't use online banking. App Hbpaddie isn't working. I starved last weekend cos I was unable to use my debit card from Friday to Monday, USSD code isn't working.  I will carry out a transaction but I don't get debit alerts the way I used to before. For every 3-4 transactions, I get just 1 debit alert and it doesn't come immediately. Sometimes, I don't get credit alerts. For me to check my account balance, I have to transfer money from my account from another bank to my Heritage Bank since the aforementioned isn't working. Sometimes, I don't even see it at all. This is very annoying. I am thinking of even closing the account with all of this complaints.
Ifunanya Gift
I've started transferring my money out from the bank…you guys are messed up this period!
Grace Ugorji
I started to bank with heritage bank. And since then I have not had any issue until January this year 2023. Each time I withdraw any money it will read decline and yet money will be withdrawn from my account. I went to the bank and reported the issue and I was told that the money will be refunded. But until date and I even went to the bank and I was told that their server got burnt and that they are still working on it for the past two weeks that's what they keep saying at the Ilorin, Kwara State branch, please you people should do something about Ilorin branch oooooo.
Stephen Chukwuebuka Emenike  ·
The continuous sacking of your staff won't improve you as a bank. U guys should look for partners or more especially operate as a microfinance bank. All these fintech companies are even more stable than u guys
Senior Spirit
U people have refused to give me non indebtedness form… after being debited from Heritage Bank..is unfair
Ajibade Olalekan
My client was debited the sum of (101500) one hundred and one thousand five hundred Naira only POS. Date 15/05/2033. And the money has not been revised yet.
Oluwabusolami Odus
Pls what is happening! I can't use online banking app hbpaddie isn't working, ATM card isn't dispensing ussd code isn't working! Pls wat is going on ?
Prince Olajide Micheal Adeyemi
Heritage bank is not a bank to be used
Basheer Aliyu
I have been trying to log in the new HB padie app since last week but it keeps showing "unable to log in at this moment pls try again later"
Prince Aladesanmi Joseph
But someone can no access your mobile app since almost a month now. Your USSD is no go area. And you are doing as if you people are doing well. What is the purpose of using your Bank? There's no any benefit for customers. Useless bank
Nweze Britney Nonye
You guys should give me my money before speaking this long grammar.
I can't do any transactions online and I visited the bank yesterday morning to do a transaction which am yet to get till now.
Secondly, your bank mobile app lacks security. Other banks will ask for digits on your ATM or Token & send a code to your phone before you can access your app in a new phone but just put acct number & pin on Heritage app and the account pops up.
What kind of a bank is this?
Prince Jb
But I made some withdrawals and they went stressless successful. So I no understand why some people see every opportunity as a means of rubbishing others. As for Me (Joshua .C. Bassey) I have not experienced nor witnessed any hard time or toughness in making any transaction. Talking about Network problems; Even the best bank in Nigeria is going through same complain.
So, please make una take am easy. And You BANK, try too to carry your customers along as well as satisfy them as much as you can. Let there be a fair ground. I know You can be Better than some banks out there…
Ndulue Chinedu Princewill
So restructuring made you guys shut down your app hbpardi?
Customers can't do transfers, no sms alerts, ATM   doesn't pay and keeps declining and most times no cash over the counter? For over a month now? I have gotten another account and moving my funds small small. Keep restructuring. Be speaking big grammar until you guys loss your customers!!
Dora Ndukwu
The bank refused to give me atm card after several attempts without any headway, all they do is sending me credit alerts of consolidated interest of two naira every month end on the account that I abandoned for years now with one thousand, five hundred naira balance.
Jimmy Blings
I applied 4 an ATM card, hard 2 wait for like a month plus b4 I was called… I went thru same process three years ago, u guys should step up your game pls!!!
Sparkle Da Genuis
These people deducted N900 from my account for over a month now and still counting am yet to see my airtime or refund.
The day I'll spark, I'll do more than what these media articles are publishing.
I will so much rubbish the name of this bank all over the media that u guys will have to appease the gods.
Source Openlife
Africa's Finest: 6th Edition of The GTCO Fashion Weekend Holds in November Lagos.
Africa's Finest: 6th Edition of The GTCO Fashion Weekend Holds in November Lagos.
The Fashion Industry is in for another exciting experience as the GTCO Fashion Weekend returns for its 6th edition in November.
The highly anticipated event is scheduled to hold on November 11th and 12th, 2023, at the GTCentre, Plot 1 Water Corporation Drive, Oniru, Lagos.
The GTCO Fashion Weekend is an annual consumer-focused fair designed to showcase the best of Africa's Finest fashion to a global audience.
Over the years, the event has firmly established its place as an incubator for diverse talent, creativity, and enterprise in fashion retail, bringing together some of Africa's prominent fashion brands alongside relatively newer labels to interact with universally celebrated fashion icons and engaging style personalities.
In keeping with tradition, this year's event will feature insightful masterclasses and thrilling runway shows together with free stalls for over 120 fashion retailers.
Colourful façades, lively music, and a delightful ambience are popular elements of GTCO fairs and work together to create a multisensory, thoroughly fulfilling experience for all attendees.
Speaking on the 2023 GTCO Fashion Weekend, the Group Chief Executive Officer of Guaranty Trust Holding Company Plc, Segun Agbaje, said; "Fashion is not just about making items of clothing or style accessories, it is about exploring feelings and channelling creative expressions to create experiences that resonate with various buyers, across different markets.
The GTCO Fashion Weekend is constantly evolving to reflect the rapid growth of the global fashion industry in terms of size and sophistication, as we continue to draw on the endless possibilities in fashion retail to create better outcomes for individuals, indigenous businesses, and our communities."
He further said; "The landscape for fashion design is always shifting; so too consumer needs. The 2023 GTCO Fashion Weekend provides a unique opportunity for local fashion retailers to seize on emerging trends and buyers' preferences to reposition their businesses and thrive amidst the uncertainties and complexities of the future."The GTCO Fashion weekend is one of the main platforms of Guaranty Trust Bank for 'Promoting Enterprise' primarily to benefit its growing retail and SME customer base as well as support the indigenous Creatives Industry.
Guaranty Trust Bank is the flagship subsidiary of Guaranty Trust Holding Company Plc, a leading financial services company providing banking and non-banking services across eleven countries spanning West Africa, East Africa, and the United Kingdom. The Group operates a diversified, 'Proudly African' franchise and is renowned for its innovative approach to customer service and stakeholder engagement, especially through its non-profit, consumer-focused fairs and capacity building initiatives for small businesses, which has endeared the GTCO brand to millions of people across Africa and beyond.For more information on this event, please visit, https://fashionweekend.gtcoplc.com Attendance is FREE.
Ecobank Introduces "EPAC Studios" To Promote Africa's Creative Industry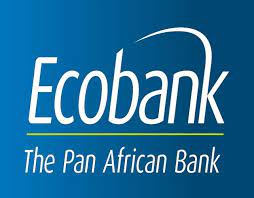 Ecobank Introduces "EPAC Studios" To Promote Africa's Creative Industry
Ecobank Nigeria has opened a creative studio for the promotion of talents and creativity across the African continent. Known as EPAC Studios, it is a carefully crafted space for telling authentic African stories in art, culture, lifestyle, and entertainment. The studio is hosted on the Ecobank Pan-African Centre ("EPAC"), an edifice situated along Ozumba Mbadiwe Road in Victoria Island, Lagos. The Pan African Centre with a scintillating ambience enhances productivity and service delivery; it houses smart offices, a restaurant, a multipurpose conference hall, gym, creche, a parking lot that can accommodate 130 vehicles at a time, experience and game centre and a rooftop terrace, among others.
Announcing the opening of the studio, Head, Marketing and Corporate Communications, Jide Sipe, said the initiative by the bank is to further showcase and develop the creative industry, stating that the space is an open canvas for the public to explore, collaborate and create premium indigenous content for television, online and mobile platforms.
"The studio is designed to inspire and entertain people and also project brands through engaging and quality videos. For us as a bank, we believe in the power of inclusivity, this is why EPAC Studios is a free-to-use space, accessible to all creative minds. We are embracing partnerships and collaborations with other brands to foster a dynamic environment where ideas flourish. EPAC Studios is more than just four walls and a roof, it represents a world where we are your partners in creativity. Understanding that dreams are meant to be fulfilled, our focus is on helping you turn those dreams into reality," he said.
"To the creative mind, I dare say EPAC Studios is the hub for innovation and expression. Our primary goal is to collaborate with you, giving life to your visions and amplifying your voices. We're here to support your journey, offer you resources, expertise, and a platform to shine. And for those who enjoy savoring the fruits of creativity, EPAC studios allows you dive into a world of original content, from exhilarating game shows to thought-provoking podcasts and compelling product service videos."
Ecobank Nigeria is an affiliate of the Ecobank Group, the leading private pan-African banking group. Ecobank Nigeria offers a comprehensive suite of financial services and solutions to our Consumer, Commercial, Corporate and Investment Banking clients.
United Bank for Africa, Banking Beyond Borders
United Bank for Africa, Banking Beyond Borders
United Bank for Africa (UBA) Plc's highly commended first-half financial statement was driven partly by growths in the group's operations in other African markets and other parts of the world. Deputy Group Business Editor, Taofik Salako, reports that the growing influence of Nigerian corporates, especially financial institutions, in other non-Nigerian markets underlines the importance of the economic diplomacy of the new government
United Bank for Africa (UBA) Plc was the most active stock at the country's stock market last week, sustaining the momentum of activities that greeted the release of the group's financial report and accounts for the first half ended June 30, 2023.
Since the release of the six-month results seven days ago, UBA's share price has risen by more than 20 per cent as investors continue to react positively to the audited statement.
With more than 270,000 shareholders and 37 million customers, UBA, a first-generation legacy bank, is a leading tier one bank, the top hierarchy of the major financial institutions of systemic importance to the country; euphemistically referred to as "too big to fail".
The performance of such an institution provides a bird-view of the macroeconomic analysis, especially given the interconnectivity of banking, business growth, returns, wealth distribution and the average living standards of the mass of economically active populace.
Independent market analysts have generally acclaimed UBA Group's performance as impressive. Cordros Securities said UBA Group's results were "impressive financial performance", adding that it expected the "strong earnings growth to remain by year-end".
FSDH Capital stated that UBA "reported a robust set of numbers", noting that "investor reaction to the robust second quarter 2023 results was buoyant".
Economic Interconnectivity
The release of the UBA results came as President Bola Tinubu rounded off a multi-level foreign trips, largely centred on re-energising Nigeria's global presence and recognition as an economic force to reckon with. Tinubu rolled many things into his participation at the G-20 Summit in India, hosting a bilateral Nigeria-India Presidential Roundtable that brought India and Nigeria's private and public sectors together, a direct interaction with the Nigerian community in India, many bilateral discussions on the sidelines of the G-20 Summit and a well-applauded message at the main G-20 Summit.
With $14 billion immediate investment pipeline and several commitments secured in India, Tinubu moved to United Arab Emirates (UAE) to straighten a frosty relationship. The president resolved the lingering issues of visa ban on Nigerians and suspension of flights to Nigeria by UAE airlines.
Beyond the lifting of visa ban on Nigeria by authorities at UAE and the resumption of operations by UAE airlines as well as the investment deals in India, analysts said the biggest gains of the trips were the Nigerian businesses and investors. Tinubu, who is championing a socio-empaehic market-economy, was accompanied on the India trip by a large number of Nigeria's leading investors and enterpreneurs; a mix of public and private sectors that has been the trademark of the new administration.
The connection between Nigeria's economic diplomacy and the growing international influence of Nigerian businesses was illustrated by the UBA Group's results.
Facts of the results
Key extracts of the audited results for the six-month period ended June 30, 2023 showed that UBA recorded triple-digit growths across major income lines, as the pan-African banking group continued to show substantial progress in increasing the contribution and market share from its subsidiaries in Africa and globally.
The six-month report showed that UBA's profit before tax leapt by 371 per cent from N85.75 billion in first half 2022 to N404 billion in first half 2023. Profit after tax jumped by 437.8 per cent to N378.24 billion in first half 2023. Gross earnings grew by 164 per cent to N981.78 billion in June 2023 as against N372.36 billion in comparable period of June 2022. Operating income rose by 206.6 per cent to N783.96 billion in June 2023 as against N255.67 billion reported in comparable period of 2022.
The balance sheet indicated that total assets continued on upward trajectory, rising above the N15 trillion mark. It hit N15.38 trillion, representing a 41.7 per cent leap from N10.86 trillion recorded at the end of last year. Customer deposits also rose by 42.4 per cent to N11.14 trillion as against N7.8 trillion recorded at the end of 2022 while shareholders' funds increased to N1.712 trillion, reflecting the group's strong capacity for internal capital generation.
The impressive performance prompted the board of the bank to increase interim dividend payouts by 150 per cent. Shareholders will receive N17.1 billion as interim dividend for the first half 2023 as against N6.84 billion paid for first half 2022. This implies a dividend per share of 50 kobo in first half 2023 as against 20 kobo paid for first half 2022. The report indicated annualised return on average equity of 57.7 per cent as against 17.1 per cent it recorded last year.
Gains of global focus
UBA groups its businesses under three geographical segments of Nigeria, the home country; 'Rest of Africa', which comprises all subsidiaries in Africa, excluding Nigeria and 'Rest of the World', which comprises of UBA UK Limited, UBA New York branch and UBA Abu Dhabi. UBA operates some 1,000 business offices and touchpoints across 20 African countries. Beyond London, New York and Abu Dhabi, it also has notable presence in Paris and Cayman Island.
A segmental analysis of the businesses showed significant growths across the international subsidiaries, providing additional boost for equally impressive performance at the Nigerian market.
The 'Rest of the World' saw 182.1 per cent growth in turnover and 170.6 per cent increase in profit in first half 2023. The 'Rest of Africa' also reported 64.7 per cent growth in turnover with 55.6 per cent and 62.8 per cent increase in pre and post-tax profits respectively. Altogether, the non-Nigerian businesses accounted for almost a third of UBA Group's turnover and about a quarter of the group's pre-tax profit during the first half 2023.
Analysts have noted that the UBA's global outlook has further validated the effectiveness of UBA's long-term global strategy and positioning as the financial intermediary for Africa and the rest of the World, led by its largest shareholder and chairman, Mr. Tony Elumelu. A multi-preneur, Elumelu's concept of 'Africapitalism' seeks to deploy private resources in critical sectors of African economy as a driving force for continental growth. This concept is also embedded in the Tony Elumelu Foundation (TEF), which provides grants, training, mentoring and other resources to innovative African youths and start-ups.
Group Managing Director, UBA Plc, Mr. Oliver Alawuba, said the first-half of the year's result has again demonstrated the benefits of the group's long-held diversification strategy across Africa and globally.
"The three core geographical pillars of our business-Nigeria, 'Rest of Africa' and 'Rest of the World' are making strong contributions to the group's profit, further justifying our global strategy and business positioning across Africa, UAE, France, UK and USA, and demonstrating the benefits of positioning UBA as the financial intermediary for Africa and the rest of the world," Alawuba said.
According to him, the growth of the group's international business, most recently in the UAE, reinforces the group's earnings quality.
He said the latest results underscored the group's commitment to consistently deliver value to its shareholders, noting that the group recorded strong growths in revenues and profits from its operations.
According to him, the group made progress in digital payments, retail penetration and also benefitted from the effect of revaluation gains, arising from the harmonisation of foreign exchange rates at the different access windows in Nigeria.
"Our business is on a steady growth trajectory, as we further strengthen our risk management traditions and practices necessary technology investments to deliver premium service to our customers. We have also continued to finance landmark projects in critical sectors of the economies across Africa, facilitating intra-Africa trade with our valuable offerings and provide a versatile last-mile distribution network for Africa-bound donor and multilateral agency funds," Alawuba said.
Analysts' perspectives
Analysts also shared the optimistic view of the outlook for the group. FSDH Capital noted the positive trajectory of performance quarter on quarter. "Sequentially, the company recorded a steady 162.0 per cent quarter-on-quarter growth in gross earnings to N710.6 billion in 2Q23. The net interest income grew 32.5 per cent quarter-on-quarter to N158.5 billion, primarily due to a 23.2 per cent quarter-on-quarter increase in interest income from amortised cost and FVOCI securities.
Also, this was supported by a 41.3 per cent quarter-on-quarter increase in net fee and commission income to N73.7 billion in second quarter 2023, compared to N52.2 billion in first quarter 2023 and a significant rise in net trading and foreign exchange income to N392.2 billion in second quarter 2023, compared to N26.1 billion in first quarter 2023, leading to a robust 242.6 per cent quarter-on-quarter expansion in operating income to N608.2 billion in second quarter 2023," FSDH Capital stated.
Outlook
Executive Director, Finance and Risk, Ugo Nwaghodoh, said the group's annualised return on average equity at 57.7 per cent was bolstered by improved operating income and revaluation gains.
"Our half year 2023 financial numbers reflect excellent performance across key metrics, as we diligently execute our priorities for the year. It also pointed out that the group maintains robust capital buffers to support business growth and loss absorbency. The group's shareholders' funds stood at N1.7 trillion, with a capital adequacy ratio of 36.4 per cent," Nwaghodoh said.
UBA stated that it believes that its international business has significant potential for continuing growth and to materially contribute to group's revenue and profit in the future.
Alawuba said the first-half performance served as a strong impetus to deliver superior returns this year.
"As we approach the last quarter of the year, the group remains strategically positioned to sustain the strong performance, consolidating on first half 2023 results, to deliver superior returns to our esteemed shareholders," Alawuba said.