GTCO Shareholders Endorse N91.24bn Total Dividend Payout for 2022
GTCO Shareholders Endorse N91.24bn Total Dividend Payout for 2022
Shareholders of Guaranty Trust Holding Company (GTCO) Plc, have endorsed the payment of a total dividend of N91.236 billion, representing N3.10 per share for the financial year ended December 31, 2022.
This endorsement was made at the holding company's second annual general meeting held on Thursday, virtually.
The Group proposed a final dividend of N2.80 per unit of ordinary share held by shareholders in addition to the interim dividend of 30 kobo interim dividend paid in June, bringing the total dividend for the 2022 financial year to N3.10 per unit of ordinary share.
Shareholders commended the board for the financial performance achieved during the period under review despite the operating environment.
Speaking on behalf of shareholders, the immediate past President of Nigeria Shareholders Solidarity Association, Cheif Timothy Adesiyan commended the management of GTCO for the impressive 2022 financial performance acheived and the consistent dividend policy of the Group.
He also noted the the Group has contributed to the growth of the economy in its lending to Agriculture, SMEs, Real Sector, among others as seen in the Award obtained by the Group in the year.
Speaking to shareholders, the Chairman of GTCO, Mr Hezekiah Oyinlola said "as I reflect on 2022, I recall the challenges we faced at every turn and the prospects that became significant milestones in our journey towards creating a robust yet agile institution.
"As we look across our burgeoning GTCO Universe, we take pride in the concrete outcomes of our diligent efforts and unyielding dedication towards expanding our influence and strengthening our position as a leading provider of financial services in Africa."
He said "in 2022, our ambition was crystal clear, and we set out to achieve it with unwavering focus. We completed the setup of our holding company and acquired full ownership of Investment One Pension Managers and Investment One Fund Managers, now named Guaranty Trust Pension Managers and Guaranty Trust Fund Managers, respectively. Our payment subsidiary, HabariPay Limited, also launched in 2022 and almost immediately introduced its flagship product Squad to the market with outstanding reviews.
"The highlight for me is that these newly created businesses – in payments, fund managers, and pensions ran successfully and were profit before tax positive by the end of the year."
On outlook, Oyinlola stated that, "the momentum we have built-up in recent years means that we are now in a position to leverage every opportunity to grow and sustain our superior financial performance.
"Our diversified business model and agile systems will enable us to adapt quickly to changing market conditions and turn economic tides in our favour. Our customer, centricity and focus on innovation and long-term value-creation, and will continue to be key drivers of our success in the years ahead."
The Group Chief Executive Officer, GTCO, Mr Segun Agbaje, said in spite of the varying challenges and headwinds that weighed on growth in 2022, the Group delivered a decent performance posting a pre-tax profit of N214.2 billion representing a dip of 3.0 per cent from N221.5 billion posted in full year, 2022. PBT contribution from West Africa decreased from 21.0 per cent in December 2021 to 12.3 per cent in December 2022 due to the significant impairment sum of N35.6 billion recognised on the Ghanaian sovereign securities.
He also noted that during the same period, the size of the Nigerian Banking Subsidiary increased to 84.3 per cent from 79.5 per cent, while East Africa's contribution to the Group grew marginally to 3.4 per cent from 3.0 per cent.
"The Group also benefited from a 0.9 per cent contribution from the Non-Banking Subsidiaries which compensated for the negative 0.8 per cent contribution from the United Kingdom in FY-2022.
"Gross earnings increased by 20.4 per cent to N539.2 billion in full year, 2022 from N447.8 billion in 2021."
Agbaje explained, "2022 was a year that tested our resilience and our determination. As we face the future, we do so with the confidence that we will maximize all opportunities and deal with challenges as they come.
"I strongly believe that the new holding structure of our organisation will prove to be a propeller in our journey towards sustained growth and success."
According to GTCO CEO, what we have as Guaranty Trust Holding Company is not a conglomerate but a structure of complementary businesses which helps us remain agile, innovative, and adaptable to changing market dynamics, whilst ensuring that we continue to deliver superior returns to our shareholders.
"We will also continue to dominate the financial services sector, not just because we will continue to pursue technological advancements and digital capabilities that keep us ahead of the curve, but because we will always stay true to the values of hard work, transparency, integrity and putting our customers at the heart of everything that we do."
Since commencing operations in February 1991, Guaranty Trust has maintained an unbroken streak of year-on-year growth and a consistent lead in driving the digitization of financial services in Nigeria thanks to its strong service culture, efficient management, world-class corporate governance standards and bias for innovation.
In April 2021, the reorganization of Guaranty Trust Bank Plc to a financial holding company, Guaranty Trust Group Holding Company was completed as part of the company's strategy to position for future growth and deliver benefits beyond banking to the people, communities and businesses who depend on the value we create to thrive.
FCMB's profits surged by 108% in the first nine months of 2023.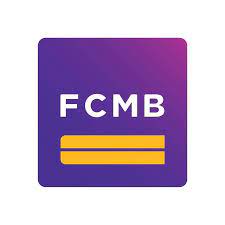 FCMB's profits surged by 108% in the first nine months of 2023.
FCMB Group Plc posted a pre-tax profit of N55.1 billion in the nine months ending September 2023, marking a year-on-year growth of 108% from the corresponding period in 2022.
During Q3 2023, the group achieved a pre-tax profit of N16.9 billion, representing 52.7% year-on-year growth from the same quarter in 2022.
In the nine months, the group achieved a profit after tax of N49.15 billion, representing a YoY growth of 114.4% from the corresponding period in 2022.
Key Highlights: Q3 2023 vs. Q3 2022
Net interest income: N48.16 billion, +46.42% YoY
Net fee and commission income: N9.26 billion, -8.94% YoY.
Net trading income: N1.12 billion, -54.05% YoY.
Net impairment losses on financial instruments: N9.91 billion, +23.72% YoY
Personnel expenses: N12.85 billion, +52.56% YoY
General and administrative expenses: N16.11 billion, +33.23% YoY
Profit before taxation: N16.91 billion, +52.68% YoY
Profit for the period: N13.74 billion, +48.44% YoY.
Total assets: N3.88 trillion, +30.03% YTD
Return on Equity: 15.13% (Q3 2023)
Insights
FCMB Group's financial performance in the nine months of 2023 is reflective of the remarkable performances Nigerian banks have put up within the same period. However, the group's return on equity of 15.1% ranks it low among the banks.
Year-on-year, the group's loan position increased by 34.3% to N1.19 trillion within the nine months, while its customer deposits grew by 39.1% year-on-year to N2.53 trillion within the same period.
Fidelity Bank is set to Host 2 days of family Entertainment.
Fidelity Bank is set to host 2 days of family entertainment.
In the spirit of Yuletide, leading financial institution Fidelity Bank Plc has announced plans to host the maiden edition of the Fidelity Family Weekend.
This online news platform understands that the event is scheduled to take place on Saturday, December 16 and Sunday, December 17 at the Fidelity Grounds, Oniru, Victoria Island, Lagos. The event is designed to create a fun and relaxed atmosphere for children to play, parents to relax, and young adults to unwind during the festive season.
"The Yuletide season is all about coming together and spending quality time with loved ones especially as we wind down the year in anticipation of a new year. As a bank committed to providing memorable experiences for its clients, we pioneered the Fidelity Family Weekend to fete host our customers and clients to two fun filled days of family entertainment. We believe this is one more way of thanking our customers for a successful year," noted the Divisional Head, Brand & Communications, Fidelity Bank Plc, Meksley Nwagboh, Ph.D. in a chat with journalists.
The Fidelity Family Weekend would run from 10am to 10pm daily and would feature dedicated fun activities for children including dancing competitions, bouncing castles, train rides, Santa's Grotto, balloon games, amongst others. Similarly, the programme for the adults' section would feature exciting activities like karaoke competitions, games arcades, couple games, musical performances and so many more fun games that are geared towards providing a memorable experience for guests.
Entry into the event is free but guests are required to pre-register at www.fidelitybank.ng/family-weekend before December 12.
Commenting further, Dr Nwagboh said, "As a bank dedicated to helping individuals grow, businesses thrive and economies to prosper, we boast of an array of products and services for our diverse client base. These include the Fidelity SWEETA account for young children below the age of 17 years, Fidelity Flex for teenagers and undergraduates; and even the Fidelity Vintage Account for senior citizens; all tailor-made to meet our customers specific needs. The Fidelity Family Weekend is therefore another demonstration of this devotion to provide platforms for our customers to fulfill their lifestyle requirements."
Ranked as one of the best banks in Nigeria, Fidelity Bank is a full-fledged customer commercial bank with over 8 million customers serviced across its 251 business offices in Nigeria and the United Kingdom as well as on digital banking channels.
The bank has won multiple local and international awards including the Export Finance Bank of the Year at the 2023 BusinessDay Banks and Other Financial Institutions (BAFI) Awards, the Best Payment Solution Provider Nigeria 2023 and Best SME Bank Nigeria 2022 by the Global Banking and Finance Awards; Best Bank for SMEs in Nigeria by the Euromoney Awards for Excellence 2023; and Best Domestic Private Bank in Nigeria by the Euromoney Global Private Banking Awards 2023.
Union Bank and BFREE Forge Strategic Partnership to Revitalize Loan Portfolios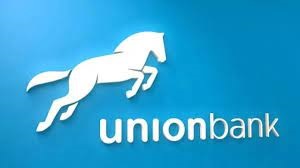 Union Bank and BFREE Forge Strategic Partnership to Revitalize Loan Portfolios
Lagos, Nigeria Union Bank of Nigeria and BFREE, a cutting-edge German-Nigerian FinTech firm, have signed a Memorandum of Understanding (MOU). This agreement signifies a joint commitment to addressing economic challenges and revitalising distressed loan portfolios in Nigeria. This MOU was formalised during the German-Nigerian Business Forum in Berlin on November 21, 2023.
Under the terms of the MOU, BFREE, in conjunction with its international financing partners, will explore the acquisition of distressed loan portfolios from Union Bank, with a potential investment cap of $40 million. The key focus will be refinancing non-performing loan portfolios, particularly those delayed in repayment or already written off.
Union Bank, a leading provider of loans to Retail customers and Small & Medium Enterprises in Nigeria, has proactively adapted to the challenging economic environment. The ongoing economic pressures have necessitated increased flexibility for loan repayment plans, and BFREE, leveraging artificial intelligence (AI), presents an innovative solution.
BFREE's AI-driven automated interaction with loan customers facilitates discussions and agreements on revised loan terms. This streamlined approach enables the rapid review of many loan agreements within short periods, resulting in higher repayment rates and reduced instances of loan write-offs for Union Bank. It also demonstrates the Bank's confidence in BFREE's robust recovery process. This strategic partnership not only positions Union Bank for enhanced financial resilience but also relieves the institution of the burden of managing low-performing loan portfolios.
President Tinubu's active participation in promoting Nigeria as a prime destination for business and investment underscores the collaborative efforts to attract international businesses. The anticipated increase in foreign currency inflow, particularly USD and EUR, is expected to alleviate pressure on the exchange rate of the Naira, contributing to economic stability.
Speaking about the partnership, Joe Mbulu, Executive Director of Union Bank, said:
"We are excited about the strategic partnership with BFREE as it aligns with Union Bank's commitment to innovation and adaptability. This collaboration signifies our dedication to finding innovative solutions to the economic challenges faced by our customers. By leveraging BFREE's advanced AI capabilities, we aim to enhance the efficiency of our loan portfolio management, ensuring flexibility for our customers in these challenging times. This partnership reflects Union Bank's proactive approach to navigating the evolving financial landscape and reinforces our commitment to providing sustainable financial solutions to individuals and businesses in Nigeria."
Also commenting on the partnership, Julian Flosbach, Chief Executive Officer of BFREE, expressed:
"BFREE is thrilled to announce our strategic partnership with Union Bank, a collaboration that underscores our joint commitment to innovation and resilience in the face of economic challenges. With a track record of successfully managing over 4 million distressed customers across Africa, BFREE brings extensive experience to the table. Our proprietary AI capabilities will play a crucial role in streamlining Union Bank's loan portfolio management, offering unparalleled flexibility to customers during these challenging times. The commitment of our financing partners is instrumental in driving this initiative, highlighting their dedication to supporting Union Bank's revitalisation efforts."
Union Bank is optimistic that this strategic partnership with BFREE will not only bolster the bank's financial health but also contribute significantly to the broader economic recovery of Nigeria.
Note to editors:
About Union Bank Plc:
Established in 1917 and listed on the Nigerian Stock Exchange in 1971, Union Bank of Nigeria Plc. is a household name and one of Nigeria's long-standing and most respected financial institutions. The Bank is a trusted and recognisable brand with an extensive network of over 300 branches across Nigeria. The Bank currently offers a variety of banking services to both individual and corporate clients, including current, savings and deposit account services, funds transfer, foreign currency domiciliation, loans, overdrafts, equipment leasing and trade finance. The Bank also offers customers convenient electronic banking channels and products, including Online Banking, Mobile Banking, Debit Cards, ATMs, and POS Systems.
More information can be found at: www.unionbankng.com
Media Enquiries: Email [email protected]
About BFREE:
BFREE is a FinTech start-up founded in 2020 that has developed a proprietary AI-first ethical credit collection process. BFREE has worked with more than 35 financial institutions in Nigeria, Ghana, and Kenya and has managed collection processes of over four million distressed retail customers with a cumulative distressed loan value of over USD 400 million.
More information can be found at: www.bfree.io
Media Enquiries: Email Mr. Julian Flosbach ([email protected])
-Ends-