N77trn Debt: IMF warns Nigeria against more foreign loans
N77trn Debt: IMF warns Nigeria against more foreign loans
NaijaNews reports that with rates rising globally and investors moving funds out of emerging economies, Nigeria, which plans to fund a large part of its 2023 budget through borrowings, may find it hard to get foreign loans.
This was stated by the deputy divisional chief of the International Monetary Fund (IMF), Wenjie Chen, during a keynote presentation at the IMF Regional Economic Outlook in Lagos.
Nigeria is currently grappling with a huge debt overhang of over N77 trillion and the need to increase revenue generation to meet expenditure requirements.
Nigeria's total public debt stock hit N46.25 trillion at the end of December 2022, data by the Debt Management Office (DMO) indicates.
With N23.77 trillion in ways and means and other planned borrowings to fund the 2023 budget, the debt overhang continues to rise.
This is even as the governor of the Central Bank of Nigeria (CBN), Godwin Emefiele, affirmed that emerging markets are finding it difficult to access foreign loans.
Chen had noted that borrowing costs, high interest rates, and the increasing value of the dollar have continued to put a strain on Nigeria's economy and that of its sub-Saharan African counterparts, adding that, due to the uncertainties surrounding the global economic environment, loans from China as well as other advanced economies to Africa have been on the decline.
The IMF deputy divisional chief stated that, "in terms of the funding squeeze, the three main manifestations that many countries are facing are: the rise in borrowing costs. You can see that virtually all the frontier markets have been shut out of the Eurobond markets since the spring of 2022. What that means is that they cannot raise financing on these international markets.
"The eurobond market has been a large component of financing for these countries. What this has meant in terms of the global economy's reaction to the Russia-Ukraine war in terms of rises in price and the cost-of-living crisis has placed very high interest rates.
"Not only were interest rates rising, but the value of the dollar rose to a 20-year high last year. For many African countries, the cost of servicing these debts has also gone up. Inflation is still a major concern for many African economies. Many countries are still going through recovery after the pandemic."
To address the many issues confronting the Nigerian economy, Chen said the IMF's policy advice to Nigeria is based on four key policy priorities: fiscal policy, monetary policy, exchange rate policy, and structural reforms.
She said the new emphasis on addressing the current liquidity squeeze should focus on reducing off-budget commitments (extra-budgetary spending, arrears, guarantees, etc.), enhancing debt management, and mobilizing domestic revenue.
On forex-related challenges, Chen said significant exchange rate pressures in the past year largely reflect global factors such as terms of trade changes and monetary policy normalization. Noting that the scope of forex interventions is limited in many cases by low foreign reserves, she said Nigeria and its counterparts would have to adjust to new fundamentals.
Also, IMF representative for Nigeria, Ari Aisen, said with the funding squeeze, it would be critical for Nigeria to rely on internally-generated funds, adding that for Nigeria's economy to react positively to this funding squeeze, the private sector needs good macroeconomic policies to thrive.
The IMF, he said, remains confident in its earlier projection that Nigeria's economy will grow by 3.2 percent this year. "In Nigeria, we always believe that growth has the potential to be much higher, but because of the shocks since the pandemic and the food price shock because of the Russia-Ukraine war, the economy managed to grow by three per cent. We are forecasting 3.2 this year.
"It could be higher. It's helped by services, which are the main driver of growth on the supply side of the economy. The oil sector has not also contributed as much as it should have, partly because of investments in the sector and partly because of leakages, particularly oil theft. These issues are gradually being addressed, and we are hopeful that it will continue, so we are now projecting 3.2 percent growth," he said.
Economic analyst Stephen Kanabe said the warning from the IMF is a cautionary call on the federal government to adjust to a shrinking global economy.
Kanabe said at a time of such economic meltdown as is currently being experienced, Nigeria needs to look inward, get more innovative, and expand revenue generation sources to brace for the shortfalls.
"Nigeria has borrowed enough from local and foreign markets. The IMF warning should come to us as a call to look inward and find a way around revenue generation without necessarily causing much stress on Nigerians. We are already overstretched.
"The government can take the issue of expansion of the tax net seriously, deal with the issue of oil theft, and even sell some of the properties that were forfeited to the Economic and Financial Crimes Commission (EFCC)," Kanabe said.
Earlier at the third edition of the RT200 Export Summit on Tuesday, CBN governor Godwin Emefiele said there had not been any significantly successful eurobonds in the past year as investors pulled out over $100 billion from emerging markets.
"Due to the global financial conditions in which we find ourselves today, where rates at the global market rose, we saw almost about $100 billion move from emerging markets back to the United States (US). Rates had gone high, and there had been tremendous difficulty for emerging markets in their ability to source foreign exchange.
"I am not sure that in the whole of 2022 we saw any significantly successful Eurobonds because of the tight financial market, and that is the reason we continue to appeal that a lot of work still needs to be done here in Nigeria," Emefiele said.
Looking at the implications of accumulating foreign loans, the director of the Centre for the Promotion of Private Enterprise (CPPE), Dr. Muda Yusuf, stated that the implication of Nigeria's debt profile is the burden of servicing the debt, which has been on the rise, adding that "this means that less resource is available for the development of the economy, investment in infrastructure, and investment in social services."
He also said it had a crowding out effect in the financial market for the private sector, saying, "The implication of high debt service is that the level of borrowing will be increasing, and most of the borrowing is done domestically.
"Also, it creates a visual circle of indebtedness or a debt trap because, as the debt profile is increasing, the burden of debt service is also increasing also. Already, close to 80 percent of our revenue is used to service debt. If the debt continues to increase, that means more of our resources will be used to service debt."
According to Yusuf, "this is a challenging situation, and the way out of this is for us to see how we can pursue more rigorous fiscal consolidation. Looking at how we can boost our revenue, the level of revenue coming to the government is extremely low for the size of our economy.
"We need to do a lot more, and one of the things we can do is unlock more revenue by addressing the issue of subsidy. With this, we should be able to unlock about $7 trillion or more.
"Also, by putting an end to foreign exchange subsidies, we should be able to unlock some revenue of about N4 trillion, increase oil output, and address the issue of corruption."
He explained that "this will enable us to use our money in a transparent and productive manner. We need to check the quality of our spending. This is not only a revenue issue but also an expenditure issue. We need to cut down on the cost of governance."
Similarly, the national president and chairman of the Nigerian Association of Chambers of Commerce, Industry, Mines, and Agriculture (NACCIMA), Ide Udeagbala, said, "It is now obvious that the current levels of debt servicing payments are considerably too high and unsustainable given the dwindling government revenues. We call for urgent structural reforms of our economy towards a transformational production economy and effective and efficient management of our debt profile to enhance the productivity level of the country."
Udeagbala added that "as the leading member of the organized private sector, NACCIMA strongly advocates once again for less dependence on debt financing and ensures effective implementation of the budget to address the productivity challenges of the economy."
He stressed the need for fiscal policies and public expenditure controls at various government levels to keep the nation's debt profile in check and make available resources to fund other government priority projects.
Full List Of Private Universities In Nigeria Approved By NUC
Naijanewsngr brings you an exclusive report on the latest findings from the National Universities Commission (NUC), the esteemed regulatory authority overseeing universities in Nigeria.
According to the data extracted from the NUC's website, the nation currently boasts a total of 147 private universities strategically distributed across the 36 states and the Federal Capital Territory.
The surge in the quest for high-quality university education appears to be a direct response to the challenges posed by industrial crises and the persistent issues of inadequate funding within the public tertiary education sector.
This growing demand has paved the way for a notable increase in the establishment of private universities in the country.
In a noteworthy development, spanning from January 1, 2023, to June 27, 2023, the NUC has granted provisional licenses to an impressive count of 37 new private universities.
This trend reflects a dynamic landscape in the Nigerian higher education sector, signaling a shift towards private institutions as key players in meeting the escalating demand for superior educational opportunities.
Highlighted below are the 147 private universities in Nigeria as approved by the NUC.
1. Babcock University, Ogun State
2. Madonna University, Anambra State
3. Igbinedion University, Edo State
4. Bowen University, Osun State
5. Benson Idahosa University, Edo state
6. Covenant University, Ogun state
7. Pan-Atlantic University, Lagos State
8. American University of Nigeria, Adamawa State
9. Ajayi Crowther University, Oyo State
10. Al-Hikmah University, Ilorin, Kwara State
11. AI-Qalam University, Katsina, Katsina State
12. Bells University of Technology, Otta, Ogun State
13. Bingham University, New-Karu, Nasarawa State
14. Caritas University, Enugu, Enugu State
15. Crawford University, Igbesa, Ogun State
16. Crescent University, Abeokuta, Ogun State
17. Lead City University, Ibadan, Oyo State
18. Kwararafa University, Wukari, Taraba State
19. Redeemer's University, Mowe, Ogun State
20. Renaissance University, Enugu, Enugu State
21. University of Mkar, Mkar, Benue State
22. Novena University, Ogume, Delta State
23. Joseph Ayo Babalola University, Ikeji-Arakeji, Osun State
24. Veritas University, Abuja, FCT
25. Achievers University, Owo, Ondo State
26. African University of Science & Technology, Abuja
27. Caleb University, Imota, Lagos State
28. Fountain University, Oshogbo, Osun State
29. Obong University, Obong Ntak, Akwa Ibom State
30. Tansian University, Umunya, Anambra State
31. Wesley University of Science & Technology, Ondo State
32. Western Delta University, Oghara, Delta State
33. Salem University, Lokoja, Kogi State
34. Afe Babalola University, Ado-Ekiti – Ekiti State
35. Godfrey Okoye University, Ugwuomu-Nike, Enugu State
36. Nigerian-Turkish Nile University, FCT Abuja
37. Oduduwa University, Ipetumodu, Osun State
38. Paul University, Awka, Anambra State
39. Rhema University, Obama-Asa, Rivers State
40 Wellspring University, Evbuobanosa, Edo State
41. Adeleke University, Ede, Osun State
42. Baze University, FCT Abuja
43. Landmark University, Omu-Aran, Kwara State
44. Glorious Vision University (formerly Samuel Adegboyega University), Ogwa, Edo State
45. McPherson University, Seriki Sotayo, Ajebo, Ogun State
46. Elizade University, Ilara-Mokin, Ondo State
47. Southwestern University, Oku Owa, Ogun State
48. Evangel University, Ebonyi State
49. Gregory University, Uturu, Abia State
50. Augustine University, Ilara, Lagos State
51. Chrisland University, Owode, Ogun State
52. Christopher University, Mowe, Ogun State
53. Hallmark University, Ijebu-Itele, Ogun State
54. Kings University Ode-Omu, Osun State
55. Michael & Cecilia Ibru University, Owhode, Delta State
56. Mountain Top University, Makogi/Oba, Ogun State
57. Ritman University, Ikot Ekpene, Akwalbom State
58. Summit University, Offa, Kwara State
59. Edwin Clark University, Kiagbodo, Delta State
60. Hezekiah University, Umudi, Imo State
61. Anchor University, Ayobo, Lagos State
62. Arthur Jarvis University, Akpabuyo, Cross River State
63. Clifford University, Abia State
64. Coal City University, Enugu state
65. Ojaja University, Ilorin, Kwara state
66. Dominican University, Ibadan, Oyo State
67. Kola Daisi University., Ibadan, Oyo State
68. Legacy University, Okija, Anambra State
69. Spiritan University, Neochi, Abia State
70. Precious Cornerstone, Ibadan, Oyo State
71. PAMO University of Medical Sciences, Port-Harcourt, Rivers State
72. Atiba University, Oyo, Oyo State
73. Eko University of Medical Sciences, Ijanikin, Lagos
74. Skyline University, Nigeria, Kano, Kano State
75. Greenfield University, Kasarami-Kaduna, Kaduna State
76. Dominion University, Ibadan, Oyo State
77. Trinity University, Laloko, Ogun State
78. Westland University, Iwo, Osun State
79. Topfaith University, Mkpatak, Akwa-Ibom State
80. Thomas Adewumi University, Oko-Irese, Kwara State
81. Maranatha University, Lekki, Lagos State
82. Ave-Maria University, Piyanko, Nasarawa State
83. AL-Istigama University, Sumaila, Kano State
84. Mudiame University, Irrua, Edo State
85. Havilla University, Nde-Ikom, Cross River State
86. Claretian University of Nigeria, Nekede, Imo State
87. Karl-Kumm University, Vom, Plateau State
88. Nok University, Kachia, Kaduna State
89. James Hope University, Lekki, Lagos state
90. Maryam Abacha American University of Nigeria, Kano, Kano State
91. Capital City University, Kano, Kano State
92. Ahman Pategi University, Patigi, Kwara State
93. University of Offa, Offa, Kwara State
94. Mewar University, Masaka, Nasarawa State
95. Edusoko University, Bida, Niger State
96. Philomath University, Kuje, Abuja
97. Khadija University, Majia, Jigawa State
98. ANAN University, Kwall, Plateau State
99. Pen Resource University, Gombe, Gombe State
100. Al-Ansar University, Maiduguri, Borno
101. Margaret Lawrence University, Galilee, Delta State
102. Khalifa Isiyaku Rabiu University, Kano, Kano State
103. Sports University, Idumuje, Ugboko, Delta State
104. Baba-Ahmed University, Kano, Kano State
105. Saisa University Of Medical Sciences and Technology, Sokoto, Sokoto State
106. Nigerian British University, Asa, Abia State
107. Peter University, Achina-Onneh, Anambra State
108. Newgate University, Minna, Niger State
109. European University of Nigeria, Abuja, FCT
110. Northwest University, Sokoto, Sokoto State
111. Rayhaan University, Kebbi State
112. Muhammad Kamalud-Deen University, Ilorin, Kwara State
113. Sam Maris University, Supare, Ondo State
114. Aletheia University, Ago-Iwoye, Ogun State
115. Lux Mundi University, Umuahia, Abia State
116. Maduka University, Ekwegbe, Enugu State
117. Peaceland University, Enugu, Enugu State
118. Amadeus University, Amizi, Abia State
119. Vision University, Ikogbo, Ogun State
120. Azman University, Kano, Kano State
121. Huda University, Gusau, Zamfara State
122. Franco British International University, Kaduna, Kaduna State
123. Canadian University of Nigeria, Abuja, FCT
124. Miva Open University, Abuja, FCT
125. Gerar University of Medical Sciences, Imope-ljebu, Ogun State
126. British Canadian University, Obudu, Cross River State
127. Hensard University, Toru-Orua, Bayelsa State
128. Phoenix University, Agwada, Nasarawa State
129. Wigwe University, Isiokpo, Rivers State
130. Hillside University of Science and Technology, Okemesi Ekiti, Ekiti State
131. University on the Niger, Umunya, Anambra State
132. Elrazi University of Medical Sciences, Kano Kano State
133. Venite University, Iloro-Ekiti, Ekiti State
134. Shanahan University, Onitsha, Anambra State
135. The Duke Medical University, Calabar, Cross River State
136. Mercy Medical University, Iwara, Iwo, Osun State
137. Cosmopolitan University, Abuja, FCT
138. Iconic Open University, Sokoto, Sokoto State
139. West Midland Open University, Ibadan, Oyo State
140. Amaj University, Abuja, FCT
141. Prime University, Abuja, FCT
142. El-Amin University, Niger State
143. College of Petroleum and Energy Studies, Kaduna, Kaduna State
144. Jewel University, Gombe, Gombe State
145. Nigerian University of Technology and Management, Apapa, Lagos State
146. Al-Muhibbah Open University, Abuja, FCT
147. Al-Bayan University, Kogi state
Governor Alex Otti Appoints Mayors to 17 LGAs in Abia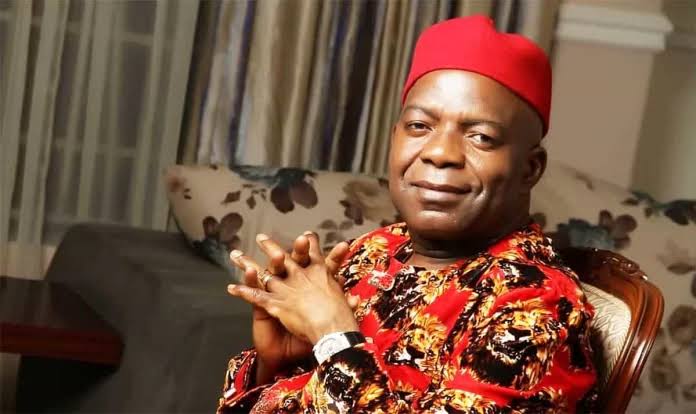 Naijanews – Abia state Governor, Dr. Alex Otti, has appointed mayors for the 17 council areas.
Commissioner for Local Government and Chieftaincy Affairs, Prince Uzo Nwachukwu, disclosed that the list of the nominees has been sent to the House of Assembly for screening and confirmation as required by law.
The nominees include;
Isiala Ngwa South LGA–
Chairman- Dr. Elelenta Nwabuisi Elele;
Deputy- Mr. Eberechukwu Ahuruonye ;
Ukwa West LGA:
Chairman- Mr. Newman Azu ,
Deputy- Mr. Anele Michael
Arochukwu LGA:
Chairman- Chief Joe Ezearu,
Deputy- Mr. Okezie Azuma
Umuahia South LGA:
Chairman- Mr. Obike Ejike Nnochiri
Deputy- Mr. Olendingwa Nwabueze.
RELATED NEWS:
Labour Unions Threaten Nationwide Strike Over Attack On NLC President
Isiala Ngwa North LGA:
Chairman- Mr. C. Y. Nwankwo.
Deputy- Mr. Uchenna Nwanbuko.
Umunneochi LGA:
Chairman- Mr. Ndubuisi Ike
Deputy- Mr. Njoku Augustine C.
Isuikwuato LGA:
Chairman- Air Vice Marshal Chinwendu Onyike (rtd).
Deputy- Hon. Harrison Onuke.
Ikwuano LGA:
Chairman- Mr. Osinachi Hycinth Nwaka
Deputy- Chief Charles Ugbuajah
Bende LGA:
Chairman- Barr. Chijioke Nwankwo
Deputy- Mr. Onyedikachi Iroegbu.
Ohafia LGA:
Chairman- Chief David Ogba
Deputy- Hon. Mkpa Oju Uka.
Obingwa LGA:
Chairman- Dr. Eric Egwuibe
Deputy- Mr. Chiemela Ekpemu
Ugwunagbo LGA:
Chairman- Comrade Nosike Ihesiaba
Deputy- Mr. Nnamdi Kelvin Chijioke.
Ukwa East LGA:
Chairman- Dr. Mrs. Ngozi Nwagbara
Deputy- Chief Onyebuchi Nnah.
Umuahia North LGA:
Chairman- Chief Victor Ikeji
Deputy- Mr. Okechukwu Anthony Amah.
Aba South LGA:
Chairman- MR. Uchechukwu A. C. Wogu
Deputy- Mrs. Nkiru Ugwu.
Aba North LGA:
Chairman- Ide John Udeagbala
Deputy- Prince Nnaemeka Ogbonna
Osisioma Ngwa LGA:
Chairman- ENGR. Israel Nweke
Deputy- Barr. Young Ngwaziem.
"The List of the above mentioned persons has been transmitted to the State House of Assembly by His Excellency, Dr. Alex C. Otti, Executive Governor, Abia State; for Screening and Confirmation as required by law.
"The concerned persons are therefore requested to approach the State House of Assembly for their Screening," the Commissioner said
Dangote Boost Nigeria's FX Earnings by $687.977m.
The management of Dangote Industries Limited (DIL) has announced that the company has sent back more than USD 576 million to Nigeria through different banks. Additionally, they have made a cash swap agreement worth USD 111 million between Dangote Cement Plc and Ethiopian Airlines. This arrangement has helped DIL save an equal amount of money that would have otherwise been paid to the Central Bank of Nigeria.
The company revealed this in a statement released to the media, where it accused BUA Group of sponsoring fake and misleading news about its foreign exchange transactions, approved by the CBN, which were meant for its pan-African operations.
Dangote re-affirmed its determination and belief in Nigeria, noting that the current government of President Bola Ahmed Tinubu has shown the will and resolve to get the economy moving again.
"We are not body-shop inventors. We believe in Nigeria, and we believe in Africa. We are genuine and authentic about our investments, and we call on all relevant agencies to investigate our FX transactions in the past ten years and make public any infraction noticed or discovered."
Insisting that all forex purchases with respect to its African Project Expansion were genuine and fully utilized for what they were meant for.
Dangote revealed that the projects for which the forex was utilized are visible for everyone to see.
"It is on record that some of these projects were commissioned by Nigerian top-ranking government officials, and in attendance were chief executives of various banks, captains of industries, and the presidents of the host countries, supported by their senior government officials.
"The commissioning events of these projects were well documented and covered by both local and international media. There are also print and electronic copies of the commissioning ceremonies as further testimony to the judicious utilization of the funds."
Dangote further explained that its massive investments in pan-Africa will lead to the repatriation of forex in the very near future and boost foreign exchange earnings in Nigeria, as well as stabilize the forex market.