Stanbic IBTC Bank Enabling Pension Contributors' Dream Of Becoming Homeowners
Stanbic IBTC Bank Enabling Pension Contributors' Dream Of Becoming Homeowners
Stanbic IBTC Bank, a subsidiary of Stanbic IBTC Holdings PLC, on the advice of the Central Bank of Nigeria, is one of the banks processing specialized mortgage loans for Pension contributors. The Bank announced that its clients were amongst the first batch of approvals released by the National Pension Commission (PenCom), and it has successfully disbursed the mortgages.
Having commenced the validation process for RSA holders that had shown interest in home loans, Stanbic IBTC was excited to have made the first payout to Mr. Kunle Oyetola and helped him achieve his lifelong dream of becoming a property owner in a short time. This achievement confirmed the Bank's strategic emphasis on enhancing the quality of life for Nigerians and aiding contributors in receiving greater value from their contributions prior to retirement.
Recall that PenCom had recently released the guidelines that allow contributors to use up to 25% of their contributions as equity to purchase a home in their preferred location.
Dr. Demola Sogunle, Chief Executive, Stanbic IBTC Holdings said; "Our efforts to ease the housing problem for individuals and families in Nigeria has just begun with this initial step. Housing is an essential human necessity, and our prompt action in taking advantage of the opportunity created by PenCom to close the accessibility gap demonstrates our dedication to providing value to Nigerians."
"Recognising that purchasing a house is a substantial investment for our customers, this program is customized to address each client's distinct financial requirements and assists them in promptly realizing their aspirations of owning a home," Demola added.
Demola stated that "As one of the pioneer disbursers of this specialized mortgage solution, we are confident that we will provide the best possible value to our esteemed customers. The mortgage scheme is equipped with several characteristics, such as customizable terms, competitive interest rates, low financial entry barriers, and flexible repayment options. We also have a group of experienced mortgage specialists dedicated to guiding our clients through the process seamlessly and efficiently."
Mr. Kunle Oyetola, the pioneer recipient of the equity contribution for a residential mortgage processed through Stanbic IBTC Bank, expressed his enthusiasm and gratitude to Stanbic IBTC Bank. He stated, "I was very excited to learn about the release of the guidelines by PenCom for accessing a portion of my pension for property equity. I quickly got in touch with Stanbic IBTC, and their team was very helpful and put me through the processes required. I was very impressed by the professionalism and industry knowledge displayed by their Personal Wealth team and their Home Loans team. They put me at ease and were able to work with me to overcome all the obstacles encountered being the first time this method was utilized. I am very happy to have my equity via my Retirement Savings Account (RSA) disbursed and I am glad I chose to go with Stanbic IBTC Bank.
Stanbic IBTC has proven to be a Trusted Partner and through this scheme, it has reiterated its commitment to providing affordable loan solutions to cater to housing requirements.
For more enquiries on this offer, please click here or visit www.stanbicibtcbank.com to get started.
ZENITH BANK SIGNS MOU WITH CFA INSTITUTE TO BOOST FINANCIAL EXPERTISE
ZENITH BANK SIGNS MOU WITH CFA INSTITUTE TO BOOST FINANCIAL EXPERTISE
Zenith Bank Plc has signed a Memorandum of Understanding (MoU) with the Chartered Financial Analyst (CFA) Institute to promote efforts and activities that support the formation, training, and updating of human capital in finance and investment for the overall development of the Nigerian financial services sector. The MoU, was signed by the Group Managing Director/CEO of Zenith Bank Plc, Dr. Ebenezer Onyeagwu; the President/CEO of the CFA Institute, Margaret Franklin; and the President of CFA Society Nigeria, Ibukun Oyedeji on Tuesday, November 28, 2023.
Speaking at the MoU signing ceremony, the Group Managing Director/CEO of Zenith Bank Plc, Dr. Ebenezer Onyeagwu commended the CFA Institute and the CFA Society, Nigeria for their laudable programmes in developing finance and investment professionals in Nigeria. According to him, your Women in Investment Management Initiative, CFA Institute Research Challenge, CFA Society Nigeria Ethics Challenge and University Affiliation Program are very laudable, and Zenith Bank will continue to partner with the CFA Institute and the CFA Society Nigeria to ensure that young finance and investment professionals get the needed support for their career development. In his words, "As a good corporate citizen, Zenith Bank remains committed to furthering the economic, cultural and social development of the society. As such, we continue to support projects and initiatives that have long-term social and economic benefits for our various publics and stakeholders. Partnering with the CFA Institute and the CFA Society Nigeria is therefore a demonstration of our commitment to building professional excellence in the finance services industry in Nigeria".
At the CFA Institute Africa Investment Conference, during the 'Journey to the Top: A Discourse with CEOs' segment, Dr. Onyeagwu inspired future finance and investment professionals to uphold the highest standards of integrity. He stressed the importance of making difficult yet high-quality decisions, building robust networks, and dedicating themselves to hard work for career success. In his words, "as upcoming professionals, the opportunities are immense for you. Africa doesn't get bigger than Nigeria. There is scarcity of the right kind of people that have the talent, that have the character and the leadership to provide leadership in organizations. Make a decision to be one of those, make a decision to be different. You must be driven by your passion; you must delay gratification. In Zenith what is driving us is the strive for excellence. It is not about who you are and where you come from. We have the best class of talents you can think of anywhere in the world." He assured the young finance and investment professionals that Zenith Bank will offer immediate employment opportunity to CFA Charter Holders and those who qualify as Chartered Accountants.
Also speaking on the MoU, the President/CEO, CFA Institute, Margaret Franklin reiterated the Institute's commitment to the professional development of students and upcoming professionals. In her words, "there are many things that we do for students, we invest heavily in students and why is that? Because they are our future. The mission of the CFA Institute is to lead the investment industry with the highest standards of ethics, education and professional excellence for the ultimate benefit of society and that starts with our CFA programme". She commended Zenith Bank for its continued support to the CFA Society Nigeria and sponsorship of the CFA Institute Research Challenge over the years. She also commended the bank for being one of the top employers of CFA members in the country. She expressed her admiration of the culture of excellence in Zenith Bank. Also speaking at the MoU signing ceremony, the President of CFA Society Nigeria, Ibukun Oyedeji commended Zenith Bank for its partnership with CFA Society Nigeria and its commitment to the development of young finance professionals in the country.
The the CFA Institute Africa Investment Conference is being hosted by the CFA Institute and CFA Societies from Ghana, East Africa, South Africa and Mauritius. The conference has representatives from over 20 universities in Nigeria (members of their investment clubs being supported by CFA Society).
Fidelity Bank Plc Signs the UN Principles for Responsible Banking
Fidelity Bank Plc Signs the UN Principles for Responsible Banking
30 Nov. 2023, Lagos, Nigeria – Fidelity Bank Plc has become an official signatory of the UN Principles for Responsible Banking (PRB) – a single framework for a sustainable banking industry developed through a collaboration between banks worldwide and the United Nations Environment Programme Finance Initiative (UNEP FI).
The Principles are the leading framework for ensuring that banks' strategy and practice align with the vision society has set out for its future in the UN Sustainable Development Goals and the Paris Climate Agreement. Banks who have signed the Principles commit to be ambitious in their sustainability strategies, working to mainstream and embed sustainability into the heart of their business, while allowing them to remain at the cutting-edge of sustainable finance.
Under the Principles, signatory banks identify and measure the environmental and social impact resulting from their business activities, set and implement targets where they have the most significant impact, and regularly report publicly on their progress. The Principles provide a framework for banks to systematically understand the risks and seize the opportunities arising from the transition to more sustainable economies.
"As long-time signatories to UNEPFI, signing onto the PRB is the next step to show our commitment to sustainability. Sustainability is central to our corporate strategy as a bank and joining the Principles further affirms our determination to increasing our positive impacts in all aspects of sustainability. The PRB aligns with our sustainability principles and the bank is delighted to join the global community of signatories championing sustainable development around the world", commented Dr Nneka Onyeali-Ikpe,OON, Managing Director/Chief Executive Officer, Fidelity Bank Plc.
Signatories to the Principles take on a leadership role, demonstrating how banking products, services and relationships can support and accelerate the changes necessary to achieve shared prosperity for both current and future generations, building a positive future for both people and planet. These banks also join the world's largest global banking community focused on sustainable finance, sharing best-practice, and working together on practical guidance and pioneering tools of benefit to the entire industry.
This is a journey of unprecedented scale and scope at a time when such ambition is urgently needed to address the major planetary crises of climate change, nature loss, pollution and social issues. Together, these collective efforts will ensure that profitability goes hand in hand with a sense of purpose.
FCMB's profits surged by 108% in the first nine months of 2023.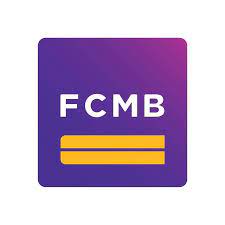 FCMB's profits surged by 108% in the first nine months of 2023.
FCMB Group Plc posted a pre-tax profit of N55.1 billion in the nine months ending September 2023, marking a year-on-year growth of 108% from the corresponding period in 2022.
During Q3 2023, the group achieved a pre-tax profit of N16.9 billion, representing 52.7% year-on-year growth from the same quarter in 2022.
In the nine months, the group achieved a profit after tax of N49.15 billion, representing a YoY growth of 114.4% from the corresponding period in 2022.
Key Highlights: Q3 2023 vs. Q3 2022
Net interest income: N48.16 billion, +46.42% YoY
Net fee and commission income: N9.26 billion, -8.94% YoY.
Net trading income: N1.12 billion, -54.05% YoY.
Net impairment losses on financial instruments: N9.91 billion, +23.72% YoY
Personnel expenses: N12.85 billion, +52.56% YoY
General and administrative expenses: N16.11 billion, +33.23% YoY
Profit before taxation: N16.91 billion, +52.68% YoY
Profit for the period: N13.74 billion, +48.44% YoY.
Total assets: N3.88 trillion, +30.03% YTD
Return on Equity: 15.13% (Q3 2023)
Insights
FCMB Group's financial performance in the nine months of 2023 is reflective of the remarkable performances Nigerian banks have put up within the same period. However, the group's return on equity of 15.1% ranks it low among the banks.
Year-on-year, the group's loan position increased by 34.3% to N1.19 trillion within the nine months, while its customer deposits grew by 39.1% year-on-year to N2.53 trillion within the same period.