Wema Bank Celebrates 78th Anniversary, ALAT at Six
Wema Bank Celebrates 78th Anniversary, ALAT at Six
Wema Bank, a leading Nigerian financial institution renowned for its innovative banking solutions and Africa's first fully digital bank, is set to commemorate its 78th and 6th anniversary with a bang. The week-long celebration, which commences on May 1st, 2023, promises an array of exhilarating activities and competitions open to its employees, clients, and the public.
Kicking off the anniversary week is the virtual launch of ALAT Alumni, a platform for former Knights to rekindle relationships and foster a sense of community that the bank can leverage. In addition, the bank will release a cascade of ALAT balloons into the sky, and participants can take snapshots of the balloons and share them on social media with hashtags like #ALATAt6, #WemaAt78, and #SpotALATInTheAir to stand a chance of winning fantastic prizes.
The highlight of the celebration is the "Sounds of ALAT" competition, which seeks to uncover talented musicians in the entertainment industry and provide them with a platform to showcase their creativity. The victorious entry will become ALAT's official theme song, and the winners will receive cash rewards of up to five million Naira.
Furthermore, the bank is organizing a balloon hunt for its customers, challenging them to locate balloons spelling out "Wema" and "ALAT" in different locations and post photos on social media using a specific hashtag to stand a chance of winning more prizes.
The festivities will also encompass the launch of the upgraded ALAT for business, the digital bank application for A fully revamped ALAT for Business platform to revolutionize the way business owners manage their business transactions.
Mabel Adeteye, Head of Brand and Marketing Communication Department, expressed her delight about the upcoming anniversary and its events. She added that the bank would dedicate the week to digital services, giving customers the opportunity to experience the convenience of ALAT's digital banking solutions.
"We're thrilled to celebrate our anniversary with our staff, clients, and the general public. We believe that these events and competitions will provide everyone with an opportunity to participate in the celebration and enjoy ALAT's innovative banking solutions."
Stanbic IBTC Celebrates Children's Day, Reiterates Commitment to the Wellbeing of the Nigerian Child
Stanbic IBTC Celebrates Children's Day, Reiterates Commitment to the Wellbeing of the Nigerian Child
Stanbic IBTC Holdings, a member of Standard Bank Group, has joined the rest of the nation to celebrate this year's Children's Day and reaffirm its unwavering commitment to the upliftment and empowerment of the Nigerian child.
During its Blue Kids event, held recently to commemorate the 2023 Children's Day, Stanbic IBTC strongly emphasized promoting financial literacy among children. Amidst pomp and pageantry, the Blue Kids' event featured innovative and exciting activities such as a creative class, gaming activities, a financial fitness session and more.
During the occasion, Emmanuel Aihevba, the Head, Personal Clients at Stanbic IBTC Bank, expressed his heartfelt wishes to all Nigerian children, emphasizing their importance to the nation's progress.
He said, "Children's Day serves as a poignant reminder of the importance of nurturing and safeguarding the younger generation, who represent the future leaders and change-makers of the country. Stanbic IBTC recognises its critical role in promoting children's wellbeing and educational development and remains steadfast in its efforts to provide support and resources that contribute to their growth."
Recognising the importance of instilling financial knowledge and skills early, Stanbic IBTC develops engaging and educational programmes that equip children with the necessary tools to make sound financial decisions and develop a solid financial foundation for their future.
Layo Ilori-Olaogun, the Head, Client Experience at Stanbic IBTC Pensions also spoke about the various innovative initiatives Stanbic IBTC creates for the nation's future leaders. One of these initiatives is the Children Educational Savings Scheme (CHESS) account, a special savings account developed to support parents in meeting the cash flow and timing needs of their children's education. Available for kids between ages zero (0) and 17 years, CHESS offers a low opening balance, a one per cent interest rate above the average savings account, a MasterCard debit card for easy access to your funds, round-the-clock access to the customer care centre via phone, email and social media and full digital banking access – Internet, App and USSD, amongst other benefits.
In 2020, Stanbic IBTC kicked off the Stanbic IBTC Education Trust (SET) scheme. The trust is a convenient and flexible investment plan with long-term benefits designed to support parents and guardians striving to provide quality education for their children and wards.
One unique benefit of Stanbic IBTC Education Trust is that payments are effected directly to the institution of learning, ensuring no diversion of funds. Whether it is primary, secondary, tertiary, or post-graduate education, parents and guardians can now contribute to funding their children's and wards' education.
Layo described Stanbic IBTC's Education Endowment Assurance as another remarkable initiative and a vehicle for saving that secures a child's future education to a targeted amount. It is a policy that guarantees peace of mind on a child's/ward's education and benefits one's dependents in case of death.
As the nation celebrated Ch
children's Day, Stanbic IBTC renewed its commitment to championing the rights and well-being of Nigerian children. The firm remains dedicated to implementing impactful initiatives that foster growth, education, and development. By investing in the Nigerian child today, Stanbic IBTC is investing in a prosperous and inclusive future for all.
Zenith Bank's Ebenezer Onyeagwu Named Best Banking CEO Of The Year 2023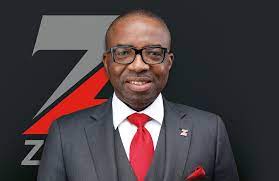 Zenith Bank's Ebenezer Onyeagwu Named Best Banking CEO Of The Year 2023
The Group Managing Director/Chief Executive Officer of Zenith Bank Plc, Dr. Ebenezer Onyeagwu, has been named 'Best Banking CEO of the Year in Africa' in the International Banker 2023 Banking Awards. The award, published in the Spring 2023 Issue of the International Banker Magazine, sees Dr. Onyeagwu honoured alongside other individuals and banks from the Middle East and Africa.
Expressing gratitude for the recognition, Dr. Onyeagwu commended the Publishers of the International Banker for considering him a fitting recipient of the 'Best Banking CEO of the Year in Africa' award. He stated, "This award reflects the bank's position as a leading financial institution in Nigeria and the African continent. It also attests to our commitment to principles of sustainability and high ethical standards, which have become integral to our overall strategy as an institution".
He dedicated the award to the Founder and Chairman, Jim Ovia, CFR, for his guidance and mentorship; the bank's management team and staff, for being the shoulder upon which his achievements and success as CEO rests; and the bank's customers for making Zenith Bank their bank of choice.
Dr. Onyeagwu's outstanding career has led to him receiving multiple awards, including Bank CEO of the Year (2019) by Champion Newspaper, Bank CEO of the Year (2020, 2021 & 2022) by BusinessDay Newspaper, CEO of the Year (2020 and 2021) – SERAS Awards, and CEO of the Year (2022) – Leadership Newspaper.
As Group Managing Director/CEO, Dr. Onyeagwu has led Zenith Bank to achieve tremendous feats and milestones in financial performance (including 47 per cent growth in the bank's market capitalization in four years), financial inclusion, corporate governance, and sustainability.
These efforts have culminated in several local and international awards and recognitions including being recognised as the Number One Bank in Nigeria by Tier-1 Capital, for the 13th consecutive year, in the 2022 Top 1000 World Banks Ranking published by The Banker Magazine; Bank of the Year (Nigeria) in The Banker's Bank of the Year Awards 2020 and 2022; Best Bank in Nigeria, for three consecutive years from 2020 to 2022, in the Global Finance World's Best Banks Awards; Best Commercial Bank, Nigeria 2021 and 2022 in the World Finance Banking Awards; Best Corporate Governance Bank, Nigeria in the World Finance Corporate Governance Awards 2022; 'Best in Corporate Governance' Financial Services' Africa, for four consecutive years from 2020 to 2023, by the Ethical Boardroom; and the Most Responsible Organisation in Africa 2021 by SERAS Awards. Onyeagwu
On March 25, 2023, he was conferred with a Doctorate Degree in Business Administration by the University of Nigeria, Nsukka, Nigeria's first indigenous University, in recognition of his immense achievements as Group Managing Director/CEO of Zenith Bank as well as his contributions to the growth of the financial services sector in Nigeria and across the African continent. The award was given during the 50th convocation ceremony of the University.
Published by Finance Publishing Limited, the International Banker is a leading global source of authoritative analysis and opinion on banking, finance, and world affairs. Its influence, integrity, accuracy, and objective opinion have earned it global recognition. The International Banker Awards strive to recognize the most worthy financial institutions around the world – those not just doing their jobs well but exceptionally well – those operating at the industry's cutting edge and setting new performance levels to which others will aspire. The 2023 Banking Awards focused on various criteria, including the provision of much-needed capital for economic growth, cutting-edge innovation to enhance security and efficiency, commitment to sustainability and ESG principles, as well as intelligent investing to maximize profits and shareholder value.
2023 WORLD ENVIRONMENT DAY: POLARIS BANK RESTATES COMMITMENT TO ENVIRONMENTAL SUSTAINABILITY IN NIGERIA.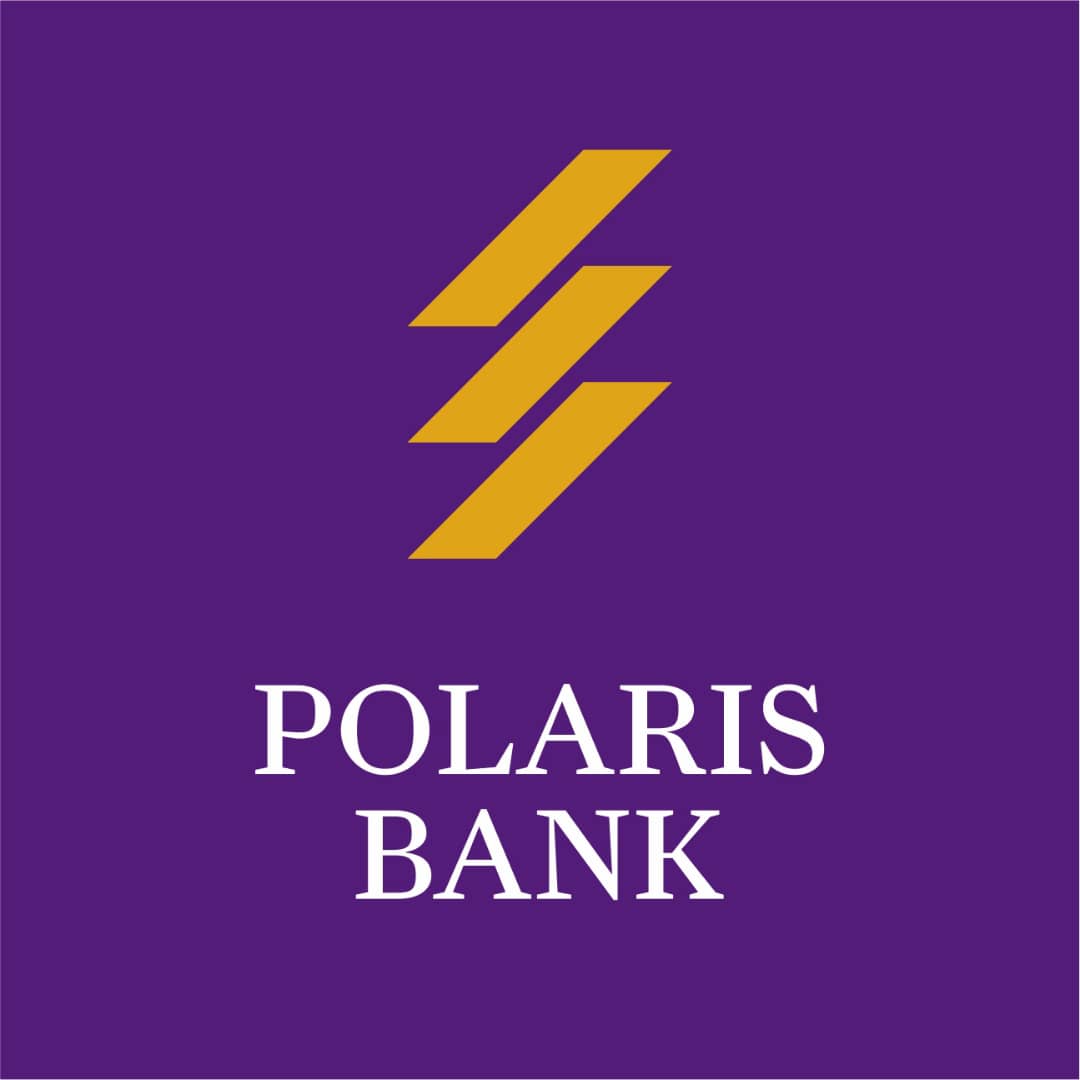 2023 WORLD ENVIRONMENT DAY: POLARIS BANK RESTATES COMMITMENT TO ENVIRONMENTAL SUSTAINABILITY IN NIGERIA.
Polaris Bank, Nigeria's leading digital financial institution, has restated its commitment to environmental sustainability in the country.
The Bank's commitment is coming on the heels of the 2023 World Environment Day observed yearly on June 5. The annual event is led by the United Nations Environment Programme (UNEP) which is observed globally to encourage awareness and action for the protection of the environment. This year marks the 50th anniversary of the event.
The theme of the 2023 World Environment Day is "Solutions to plastic pollution" with the hashtag #BeatPlasticPollution. Plastic pollution is a major environmental problem. Every year, millions of tons of plastic waste end up in our oceans, landfills, and waterways. This plastic can harm wildlife, pollute our air and water, and contribute to climate change.
Specifically, and in line with the theme of the 2023 World Environment Day, Polaris Bank has taken proactive measures to address challenges of waste management and plastic pollution while supporting the United Nations' Sustainable Development Goals (SDGs), Nigerian Sustainable Banking Principles (NSBPs) and United Nations Environment Programme Finance Initiative (UNEP FI's) Principles of Responsible Banking
Polaris Bank as part of its environmental sustainability focus has invested in waste management, plastic collection, renewable energy adoption, education, inclusivity, and carbon reduction. By implementing sustainable practices and guidelines, the Bank contributes to individuals' needs and societal goals while ensuring a responsible and environmentally conscious business strategy.
"In managing the environmental impact of its activities, Polaris Bank has made significant efforts to reduce carbon emissions and dependence on fossil fuels. Through the use of solar energy to power security lights, some ATMs and business locations, as well as implementing automated systems and digital alternatives to paper output, the Bank actively mitigates waste generation and reduces its carbon footprint.
"To further minimize its carbon footprint, Polaris Bank has streamlined its vehicle fleet, while most meetings and engagement are held virtually. By prioritizing sustainable energy sources and expanding its network of ATMs, including prestigious off-site locations, the Bank ensures convenient and eco-friendly access to banking services," the Bank explained in a statement on Monday.
The Bank took it's commitment a step further by partnering with some organizations to help it provide clean water and sanitation in some communities. It's Corporate Social Responsibility (CSR) projects are clearly spelt out to reflect adherence to environment sustainability.
"Additionally, through partnerships with organizations like the United Nations Association of Nigeria (UNAN), we contributed to providing clean water and enhanced sanitation to local communities in Lagos state.
"We also partnered with the non-profit organization Evolve, to launch the Girl Child Education and the Environment CSR program. This initiative strives to keep the girl child in school, and educated thereby reducing early marriages and population explosion which impacts the Climate. This empowers underprivileged girls through education, providing them with school supplies and personal development tools. By supporting over 3,000 female students from 12 secondary schools nationwide, Polaris Bank fosters individual growth and inspires positive contributions to society.
"Polaris Bank's dedication to environmental sustainability is a key component of its broader vision to create a positive and lasting impact on society. As part of the commemoration of the 2023 World Environment Day, the Bank has established dedicated plastic collection hubs across its branches in Lagos. These hubs serve as convenient drop-off points for responsible disposal of plastic waste for onward recycling, while empowering individuals and communities to actively participate in reducing plastic pollution."