GMW: Polaris Bank, CBN Deepen Financial Literacy Among Young Nigerians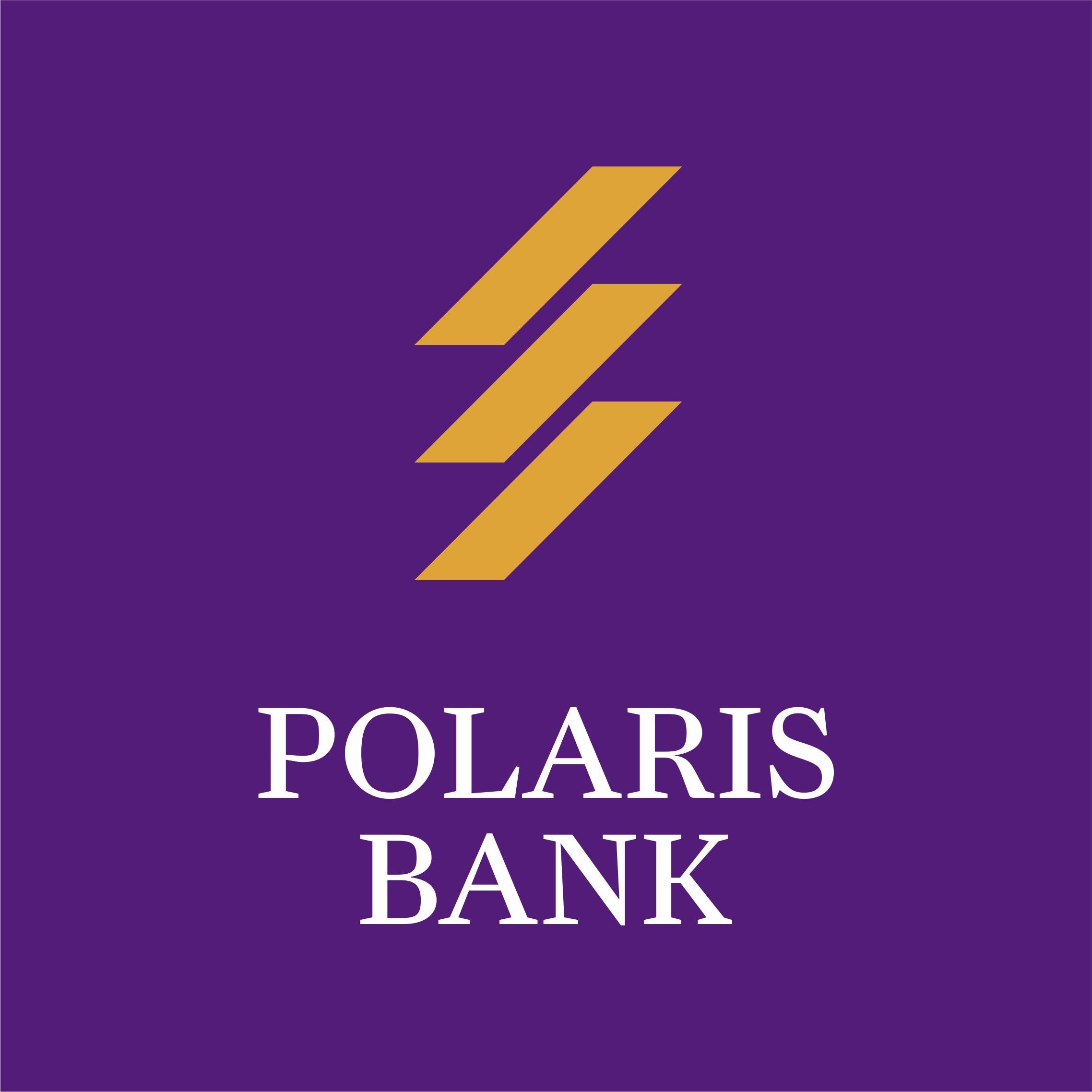 … donates books to libraries of 37 Secondary Schools nationwide.
Polaris Bank has continued to deepen its financial advocacy role of educating and inculcating in young Nigerians the culture of savings, investment, and financial awareness during the 2023 Global Money Week (GMW) event.
The week-long activity, which kicked off last Monday, March 20, and ended on Sunday, March 26, 2023, had 'Plan Your Money, Plant Your Future', as its theme.
The Financial Literacy sensitization campaign is an annual programme organized worldwide to raise awareness and sensitize students on the need to be financially independent and empowered. Employees of the Bank visited schools across the country to speak on financial literacy and allow teens and students to gain knowledge and understanding of topics such as: how money works, how someone can earn or make money as well as money management, including – planning and budgeting – and how to invest money, amongst others.
Polaris Bank, in partnership with the Central Bank of Nigeria and program execution Partner, Junior Achievement of Nigeria (JAN), reached and educated over 4000 students in 37 Schools across Nigeria, including the Federal Capital Territory (FCT). Polaris Bank Senior officials, during the campaign, interacted with students and teachers to commemorate the GMW and donated books to the libraries of all the schools they visited.
Global Money Week is an annual global awareness-raising campaign on the importance of ensuring that young people, from an early age, are financially aware and are gradually acquiring the knowledge, skills, attitudes and behaviors necessary to make sound financial decisions and ultimately achieve economic well-being and financial resilience. The activities for the 2023 GMW were observed in all branches of Polaris Bank nationwide.
Through its numerous CSR and social investment initiatives, Polaris Bank, in addition to rolling out innovative banking products and services for customers across different strata, has demonstrated a commitment to enhancing the quality of life for Nigerians outside of its traditional function of providing financial services.
Polaris Bank is a future-determining Bank redefining banking products and services that meet the needs of individuals and businesses. The Bank was adjudged Digital Bank of the Year in 2021 and 2022.
Mohbad Gave His Life For Others To Rise – Favour Benson
The Executive Director of Jashabel Touch A Heart Foundation (JTAH Foundation), Favour Benson has lend her voice to the unfortunate death of popular Nigerian singer – Ilerioluwa Oladimeji Aloba popularly known as Mohbad.
Speaking at an event recently in Lagos, the human right activist said that Mohbad was the sacrificial lamb that will open the eyes of the people to know the hidden things in the music industry or any other industry in Nigeria.
"My take is that he (Mohbad) was the sacrificial lamb that broke a hold in the music industry. He laid his life so that others would have light and not go through the pains, humiliation and sufferings he went through.
The pain of working and not getting the full benefits of your work, it is really painful, Mohbad is my lenged and icon and a role model, he died so that others may live and learn.
His death exposed a whole lot that people didn't know was going on underground or knew but couldn't talk about them, that is the highest sacrifice and I celebrate him more.
I am also lending my voice to the Nigerian Police to do proper investigation and fish out those that has any hand in his death.
They should not kill him a second time by not doing the right thing, I am sure justice will be gotten for him, I believe God and the Nigerian Police force."
READ ALSO: Exclusive Interview: Naira Marley Opens Up About Collaborations with Mohbad, Sam Larry, and More
She continued; "The wife should not be subjected to any DNA now, we should let them mourn in peace because posterity has a way of handling such issues.
God has a way of proving people wrong. If you have any proof, go to the police and do the needful."
"We are waiting patiently and praying that the soul of Mohbad will find rest knowing that justice have been served," She said
I pray that others coming up will say it is because of Mohbad that our record label started treating us well", She said.
Speaking on Jashabel Touch A Heart Foundation, she said that the foundation is still busy resolving cases and planning for our event.
"At Jashabel Touch A Heart Foundation, we are doing very well as we keep on resolving Issues involving cases of gender and domestic violence in Nigeria" She concluded.
Tony Ejiogu to REBUILD Imo State- See Full Video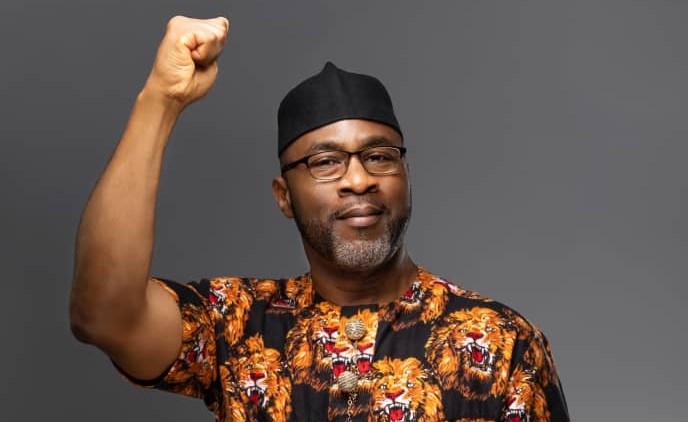 HACKAHOLICS DIGITAL SUMMIT 2023: WEMA BANK LAUNCHES AFRICA'S LARGEST GATHERING OF INNOVATORS, DISRUPTORS, AND OTHERS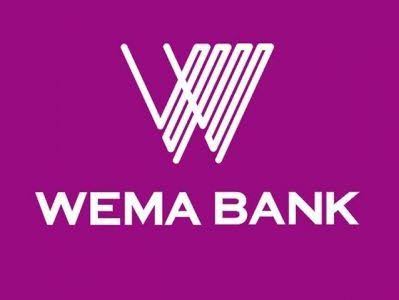 HACKAHOLICS DIGITAL SUMMIT 2023: WEMA BANK LAUNCHES AFRICA'S LARGEST GATHERING OF INNOVATORS, DISRUPTORS, REGULATORS, POLICYMAKERS, INVESTORS & CUSTOMERS IN THE DIGITAL SPACE
Wema Bank, Nigeria's most innovative bank and pioneer of Africa's first fully digital bank, ALAT, has announced the launch of the Hackaholics Digital Summit 2023, Africa's largest gathering of innovators, disruptors, regulators, policymakers, investors & customers in the digital space.
This groundbreaking summit will serve as a hub for sharing cutting-edge insights, trends, and best practices in the tech industry towards the positive transformation of technology and innovation not just in Nigeria but across the African continent.
In 2019, Wema Bank introduced Hackaholics, a dedicated initiative targeting youth and startups. Its mission is to provide a stage for entrepreneurs and innovators with transformative, tech-driven concepts to bring their ideas to fruition and refine their skills. The 4th edition of Hackaholics, launched in April 2023, involved several months-long journey to top Nigerian universities to identify and nurture talented students with creative ideas. These students were afforded the opportunity to collaborate, enhance their skills, and actualize their unique concepts through technology. The Hackaholics Digital Summit will host both the grand finale of Hackaholics 4.0 and the inaugural edition of the digital summit.
The Hackaholics Digital Summit 2023 is scheduled for October 6, 2023, in Lagos, Nigeria, under the theme "Re-Imagine: Disrupting the Ecosystem for Scale." This multifaceted event commences with the launch of the Hackaholics Digital Summit and concludes with the exciting grand finale of Hackaholics 4.0. During this grand event, the standout teams from the competition will showcase their innovations, contending for the prestigious titles of Hackaholics 4.0 winners.
Notably, the winning team will receive a grant of N10,000,000 worth of prizes, the first runner-up N7,000,000 worth of prizes, the second runner-up N5,000,000 worth of prizes, while a special N3,000,000 grant is reserved exclusively for a female-led team. Additionally, a N15,000,000 grant will be allocated to University STEM endowment.
The Digital Summit will further encompass an array of simultaneous master classes, providing attendees with the opportunity to witness the emergence of Africa's technological future while gaining invaluable insights from renowned experts. These masterclasses will delve into topics such as "The Future of Financial Services," "Venture Capital and Funding Viable Innovation for Scale," and "Strategic Technology for Impact & Societal Change: Transforming Today & Tomorrow's World."
Attendance to this prestigious event is by invitation only; however, interested customers and technology enthusiasts can secure a spot at the Wema Bank Hackaholics Digital Summit 2023 by registering at https://hackaholics.wemabank.com/digital-summit.
Don't miss the chance to be part of this exceptional gathering, charting the course for the future of technology in Africa.