Guber poll: Tension in Cross River, North and Central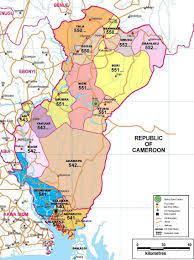 Guber poll: Tension in Cross River, North and Central
A good number of party supporters and suspected thugs are reported to have been arrested over political violence in the ongoing electioneering period in Cross River State. NaijaNews reports.
There have been reports of destruction of property belonging to opposing political camps in the state, as well as many physical attacks leading to deaths and hospitalization.
As of last week, the two leading political parties in the state paraded lists of key political dignitaries said to have been penciled in for elimination before the election date.
There are also reports of heavy militarization of the election, especially in the two senatorial districts.
Retired military and police officers are alleged to be arming illegal policemen and soldiers to intimidate opposing camps.
AIG Jonathan Towuru of Zone Six in Calabar had warned that they would use an iron fist to treat political miscreants during the elections.
At a news conference in Calabar, the chairman of the All Progressives Congress, APC, in Cross River State, Alphonsus Eba, said they are going to vehemently resist retired military and police officers from taking over and intimidating his members and voters.
He listed the names of very senior Air Force officers, including AVM Clement Okpeche and AIG Joseph Mbu, among others, claiming they allegedly sponsored detachments of soldiers and heavy guns to attack and intimidate APC members.
Eba claimed these had accounted for the reason they lost the Cross River North senatorial election to PDP, which they are challenging at the law court.
He alleged that the PDP members are masterminding violence.
"We are going to resist any attempts by a group of retired military personnel to militarize the gubernatorial election across the state.
"This time around, we are ready and prepared to rise against any forms of intimidation."
"I have written petitions to both the Inspector General of Police and Chief of Air Staff against their retired men for action," he said.
Responding, chairman of the PDP in the state, Venatius Ikem, rejected the allegation that his party and key leaders have been very violent.
Ikem said the APC chairman was crying out of frustration over his party's monumental loss.
"We are not violent like his party." They unleashed violence on us during the Senate primaries. We didn't respond, except by defeating them.
"They again unleashed violence on us during the House of Representatives by-elections for the Ogoja/Yala federal constituency elections. They enjoyed a pyrrhic victory for about 12 months, and then we went back to the drawing board, blocked all avenues for violence by mobilizing adequate security, and they were thoroughly beaten despite the incumbent governor being on the ballot. What else do you expect him to do besides cry?"
The PDP boss maintained that they are formidable in Cross River North.
Ikem went on to add that the PDP has the courage to stand up to unfavourable political seasons and knows how to work to change the tide.
He said they enjoy being abused by APC, saying their abuses spur them on to victory.
Also reacting, AIG Joseph Mbu (rtd) denied establishing and arming illegal police in his Abia community of Etung LGA in Cross River State.
Mbu said in an interview that as a very senior and retired police officer, he usually received even serving police officers from Abuja and elsewhere who stopped over to see him.
"As a result of my presence and contributions, my community is adjudged to be the safest place, so that you can forget a pin and still return to pick it up.
"My accusers are merely afraid because I stand for the truth and block many from cornering proceeds from community cocoa plantations," he added.
Cautioning against further bloodletting in parts of the state, a senior citizen and good governance advocate, Sir Nandi Peter Bette, raised the alarm over the tension, myriad of death threats, and fears of violence ahead of this weekend's governorship and House of Assembly elections.
The senior citizen cautioned against arming youths to eliminate local leaders.
Bette warned that all those fanning the embers of violence and bloodshed should desist or else they will not know peace.
"The alarm of impending violence being raised by political camps in the state over the forthcoming governorship and house of assembly elections are as irritating, repulsive, and shameful as they are," he stated.
He advised that elections should not and must not be a do-or-die affair, adding that there have been elections before this generation and there will still be elections after this generation.
"Whoever causes disturbances leading to bloodshed in the state during these elections will never know peace," he warned.
Imo Election: Labour Party Rejects INEC Result, Alleges Fraud and Violence
Imo Election: (Naijanewsngr) – The Labour Party (LP) in Imo State has rejected the result of the governorship election held on Saturday, November 11, 2023, and vowed to challenge it in court.
The party's candidate, Athan Achonu, who addressed journalists on Sunday, said the election was a sham and a rape of democracy.
No Election, No Accreditation, No Security
Mr Achonu, who spoke at his Umulomo country home in Ehime Mbano Local Government Area of the state, said there was no election in the state on Saturday.
He said the Independent National Electoral Commission (INEC) failed to conduct a free, fair and credible election, as it had promised.
"There was no election yesterday, and we call on the INEC chairman, Prof. Mahmood Yakubu, to cancel the purported results," Mr Achonu said.
He alleged that the election was marred by irregularities, including vote buying and physical assaults of LP agents, and thus deserving of outright cancellation.
The candidate alleged that voting in many locations was done without the biometric voter authentication system (BVAS) accreditation, contrary to the assurances by INEC before the election.
He said this compromised the integrity of the election and violated the electoral guidelines.
Mr Achonu also alleged compromise on the part of security personnel, adding that "recorded evidence abound, such as that of a police officer who was beaten by voters for attempting to snatch a ballot box".
"Our democracy was raped in the full glare of security personnel, whose salaries we pay from our commonwealth," he said.
MORE NEWS:
Governor Alex Otti Appoints Mayors to 17 LGAs in Abia
Collation Hijacked by APC, LP Chairman Assaulted
Mr Achonu further alleged that the collation of results was hijacked by the All Progressives Congress (APC), the ruling party in the state.
Athan Achonu said the collation was suddenly moved from the ward to the local government centres, and only APC agents were allowed to enter, while agents of other parties were locked out.
He said this was a deliberate attempt to manipulate the results in favour of the APC candidate, Hope Uzodinma, who was declared the winner of the election by INEC.
"I have not lost hope in the judiciary; there are so many men of integrity therein, and we shall reclaim our mandate," Mr Achonu said.
He condemned the assault and detention of the LP chairman in Imo, Callistus Ihejiagwa, at the state collation centre, and called for the immediate arrest of those who manhandled him.
"My party chairman was beaten up at the collation centre, as it is evident in a widely circulated video, and instead of arresting those who beat him, the police arrested and detained him.
"Let's save the drift into anarchy, let's save our country and her democracy," he said.
Labour Unions Threaten Nationwide Strike Over Attack On NLC President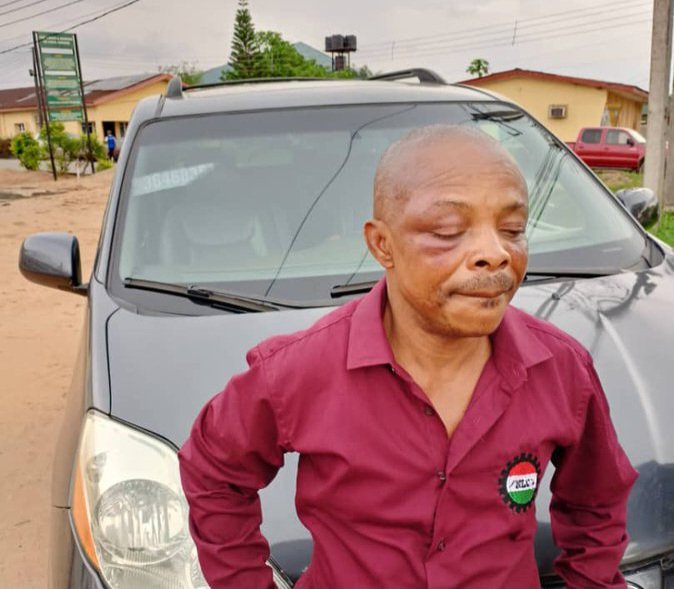 Naijanews – The Nigeria Labour Congress (NLC) and the Trade Union Congress of Nigeria (TUC) have issued a notice of a nationwide strike on November 8, 2023, to protest the assault, abduction and battering of NLC President, Joe Ajaero, and other labour leaders by suspected agents of the Imo State government and security operatives.
The labour unions made this announcement at a press briefing on Friday, where they presented a six-point demand to the Federal Government, which includes the immediate removal of the Commissioner of Police, Imo State and the Area Commander, as well as other officials who were allegedly involved in the brutalisation and humiliation of Comrade Ajaero and his colleagues.
What Happened to the NLC President and Other Labour Leaders?
According to reports, the incident occurred on Wednesday, October 25, 2023, when the NLC President, along with other national leaders of NLC and TUC, arrived at the NLC State Secretariat in Owerri to commence a scheduled protest over pending labour issues in the state.
Some of the issues that the labour unions wanted to address were the backlog of unpaid salaries and allowances, pensions, gratuities, and non-compliance with the National Minimum Wage Act by the Imo State government.
However, as soon as they gathered at the secretariat, they were attacked by a group of thugs and security personnel, who smashed their vehicles, inflicted injuries on them and dispossessed them of their handsets, money, ATM cards and other valuables.
The NLC President, Comrade Ajaero, was reportedly abducted and taken to an unknown location, where he was beaten and tortured. He was later released after the intervention of some senior police officers and civil society groups.
How Did the Labour Unions and the Public React to the Attack?
The attack, brutalisation and battering of the NLC President and other labour leaders have sparked outrage and condemnation across the country, as well as from international organisations and human rights groups.
The labour unions have described the attack as an act of barbarism, intimidation and violation of the fundamental rights of workers and citizens to peaceful protest and expression.
They have also accused the Imo State government and the police of being behind the attack, and have demanded that the perpetrators be brought to justice.
The labour unions have vowed to mobilise their members and allies for a nationwide strike on November 8, 2023, if the Federal Government fails to meet their demands and ensure the safety and dignity of workers in the country.
They have also called on the public to join them in solidarity and resist any attempt to suppress the voice of the workers and the people.
Nigeria Supreme Court Under Fire for Judicial Banditry and Corruption
Naijanews – In a farewell ceremony held in Abuja, retiring Justice Muhammad Dattijo delivered a poignant critique of Nigeria Supreme Court, shedding light on the pervasive bribery and perversion of justice that has tarnished the institution's reputation.
His remarks echoed those of former Justice Oludotun Adefope-Okojie, who retired earlier this year, further highlighting the deep-rooted corruption within the upper echelons of the Nigerian judiciary.
As public anger intensifies, questions arise about the court's ability to deliver impartial justice and protect the nation from collapse.
The Judiciary's Descent from Grace
Justice Dattijo expressed his concern over the judiciary's descent from grace, questioning whether the esteemed title of "Honourable Justice" still holds meaning.
He lamented the denigration of the Apex Court, which has been labeled a group of purchasable judicial bandits by a prominent social commentator.
This alarming state of affairs raises crucial questions about how the judiciary reached this point and why the public fears unpredictable judicial pronouncements.
Urgent introspection and a comprehensive overhaul are necessary to restore public confidence.
MORE NEWS:
Nigerian Supreme Court sidesteps Bola Tinubu's certificate forgery, affirms president's 2023 election victory
How a 14-Year-Old's Soap Invention Could Save Millions of Lives from Skin Cancer
The Supreme Court's Controversial Decision
The Supreme Court's recent decision to allow President Bola Tinubu to remain in office despite his violation of the Constitution has further fueled public criticism.
President Tinubu presented a forged academic document to the Independent National Electoral Commission, a clear contravention of Section 137 (1)(j) of the 1999 Constitution.
Despite overwhelming evidence, the court sidestepped the forgery issue, claiming that the evidence was presented too late.
This decision, seen by many as evidence of capture, has raised serious doubts about the court's commitment to upholding the rule of law.
Concerns about Judicial Integrity
Justice Dattijo's remarks also shed light on concerns surrounding the integrity of judges and justices.
He questioned the increasing trend of children and spouses of judicial officers joining the bench, raising doubts about nepotism and potential conflicts of interest.
Chief Justice Kayode Ariwoola, who was present at the event, faced criticism when his colleague highlighted his son's induction into the Nigerian judiciary and his suspicious trip to meet President Tinubu in London.
These incidents, coupled with the chief justice's previous expressions of disdain for public opinion and alleged partisan statements, further erode public trust in the judiciary.
All You Need To Know
Justice Dattijo's scathing critique of Nigeria's Supreme Court exposes a deeply troubling reality of corruption and a loss of public trust.
The judiciary's descent from grace, coupled with controversial decisions and concerns about judicial integrity, demands immediate attention and reform.
As Nigerians intensify their criticism, it is crucial for the judiciary to restore its credibility, uphold the rule of law, and regain the confidence of the Nigerian people.
Only through a comprehensive rethink and hard reset can the Supreme Court reclaim its rightful place as the guardian of justice in Nigeria.