IWD: Speakers at Polaris Bank Webinar Advocate for Women Empowerment In The Workplace
Naijanewsngr reports that a call has gone to organizations operating across all sectors in the country to create opportunities that empower women to fulfill their full potential for the good of society.
The call was made by CEO of Digital Jewels, Adedoyin Odunfa while speaking as a Guest Speaker at the Webinar organized by Polaris Bank Limited themed: Advancing Women Empowerment through the Adoption of Technological Innovation and Digital Education to mark the 2023 International Women's Day which held in Lagos last week.
Focusing on the IWD 2023 theme: #EmbraceEquity, Odunfa while addressing gender imbalance in the workplace, cited statistics that show that women make up only 46 percent of the workplace and less than 25 percent of them end up in leadership positions.
She pointed out the need to address gender imbalance and prevailing conscious and unconscious biases against women. She also emphasized the need to intentionally empower women with technological innovation rather than just pay lip service to it.
According to Odunfa, one of the ways to create these opportunities is to have more women in the workplace to develop products and services that empower women. She also highlighted the need to intentionally target women for instance, in the design of financial services and products to make them more accessible, affordable, and relevant.
To achieve this, Odunfa called for improved financial literacy and investment in education, as well as training for gender parity in the workplace and marketplace. This sentiment was echoed by two other Panelists at the webinar: Chinyelu Chikwendu, a Director with Vatebra TechHub and Ededayo Durosinmi-Etti, CEO of Herconomy.
Also contributing at the session as a Panelist, Dr. (Mrs.) Amina Sambo-Magaji, an AI specialist, Researcher and Tech policy maker, emphasized the need for collaboration and a system approach to promote gender equality in the digital space.
Dr. Sambo-Magaji, a distinguished Humphrey Fellow, who doubles as a Director at National Information Technology Development Agency (NITDA) also called for measures to promote women's participation in all aspects of digital, including technological innovation, and digital governance. She emphasized the need for policies that actively promote gender equality and empower women to be partners, consumers, and creators of technology and innovation.
Earlier, Polaris Bank's Group Head, Customer Experience Management & Sustainability, Bukola Oluyadi spoke on why the Bank organised the Webinar. "The goal of this event is to address the various challenges faced by Women in diverse professions, identify skill gaps needed to be addressed, and how technology, innovation, and digital education can be leveraged to empower the woman so that Gender equity can be felt more in our economy."
According to Oluyadi;
"Polaris Bank is committed to Women Empowerment, and consciously raising awareness on gender equity and ensure that no woman is financially excluded, or is disadvantaged in any way.
In her words;
"Only 30 percent of commercial banks in Nigeria have over 30 percent female representation on their board and Polaris Bank is one of such banks.

The Bank is also supporting women-led businesses with single-digit interest loans in celebrating IWD 2023 and women's month. The Bank is also driving women empowerment internally by inaugurating its Women's Network this month", she disclosed.
Polaris Bank is a future-determining Bank redefining banking products and services that meet the needs of individuals and businesses. The Bank was adjudged Digital Bank of the Year in 2021 and 2022.
Justice Rahman Oshodi of a Lagos Sexual Offences and Domestic Violence Court, yesterday, sentenced 42-year-old Suleiman Usman to life imprisonment for defiling his daughter.
Justice Rahman Oshodi of a Lagos Sexual Offences and Domestic Violence Court, yesterday, sentenced 42-year-old Suleiman Usman to life imprisonment for defiling his daughter.
The judge sentenced him after he was found guilty as charged.
NaijaNews reports that the Lagos State government had arraigned Usman on a two-count charge bordering on defilement of his two daughters, who were eight and five years respectively, at his No.2 Bale Street, Onisewo in the Apapa area of Lagos State.
The defendant was 37 years when he committed that offence in 2018, while the survivors were eight and five years.
His offence contravened the provisions of section 137 of the Criminal Law of Lagos State 2015.
He had pleaded not guilty to the two counts charge.
Usman was first arraigned before Justice Sybil Nwaka, sometime in October 2019 before the judge was elevated to the Court of Appeal and the case file was reassigned to Justice Oshodi wherein he was re-arraigned on two counts of charge.
He also pleaded not guilty to the two counts and the prosecution commenced trial.
During the trial, the prosecution called four witnesses, among which, was the first survivor, the eight-year-old, the Investigative Police Officer (IPO), the defendant's wife and mother of the survivors, and a medical doctor from Mirabel Centre.
In her testimony, the survivor identified the defendant as her father and narrated how she was repeatedly defiled by the father.
She further testified of informing her school teacher, who is close to her mother.
She told the court that she did not tell her mother because the defendant had warned and threatened that she would die if she did so.
In her testimony, the defendant's wife narrated how she discovered that her two daughters were defiled when she took them to the hospital.
She described their house and noted they all sleep in a room, adding that their parlour is not attached to the room.
Under cross-examination, the survivor's mother told the court that there was a night she met the defendant and her daughter in their parlour.
But the defendant told the court that his wife lied against him because he wanted to marry another wife and relocate her to the village.
However, Justice Oshodi in his judgment, yesterday, exonerated the defendant of the second charge.
The court held that the prosecution failed to prove the second charge against the defendant, as the second survivor did not testify to the second charge related to her defilement.
On count one, the court held that the testimony of the first survivor corroborated the medical doctor's testimony.
The court said that he has considered the ingredients of the offences, the confessional statement, circumstantial evidence and the eyewitness account and therefore sentenced him to life imprisonment.
The judge also directed that his name be registered in the Sexual Offenders' Register of Lagos State.
BREAKING: Raymond Dokpesi DAAR Communication Founder is Dead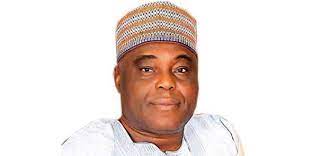 BREAKING: Raymond Dokpesi DAAR Communication Founder is Dead
The Chairman of DAAR Communications Ltd, High Chief Raymond Dokpesi, is dead.
He was aged 75. He was the founder of AIT/RAYPOWER, a leading media outfit in Nigeria. ROYAL NEWS reports that Dokpesi died on Monday in his Abuja residence.
Peter Obi Discusses Attending Tinubu's Inauguration and Proposed Protest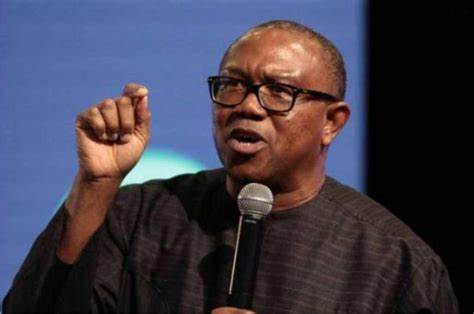 Peter Obi Discusses Attending Tinubu's Inauguration and Proposed Protest
The presidential candidate of the Labour Party (LP) in the 2023 election, Peter Obi, has said he would not be attending the swearing-in ceremony of the President-elect, Asiwaju Bola Tinubu.
The former Governor of Lagos State would be sworn in as the 16th democratically elected President of the Federal Republic of Nigeria today at Eagle Square in Abuja.
Speaking to reporters in Abuja through his media aide, Tai Obasi, the LP flagbearer said it will be 'extremely weird' of him to attend Tinubu's swearing-in when he is challenging his electoral victory in court.
Obasi noted that even though his principal is a very humble and reasonable man who is always looking for peace and unity in the country at all costs, he cannot act that weird and unreasonable.
The media aide, however, failed to confirm if the Labour Party leadership and Obi were sent individual invitations to the swearing-in ceremony.
He said, "My principal is a very humble and reasonable man who is always looking for peace and unity in the country at all costs. But it will be extremely weird for him to attend a ceremony of a man whose election victory he is challenging in court.
"My principal cannot act that weird and unreasonable. I can't confirm if he receives an invitation to the swearing-in ceremony. But I am telling you that you can't see him there."
Speaking further, Obasi also denied rumuors that the former Anambra State governor is planning a demonstration ahead of today's inauguration.
He said, "I don't know where that report is coming from. We don't know anything about it or who is behind the proposed protest. But I can categorically tell you that my principal is not aware of anything.
Get New DJ Mixes
"He is Obi and his followers are Obidient. I agree that on some occasions, they may act on their own, no matter how you tell them to keep calm. These guys are angry. They are not happy about how everything was manipulated against Obi who has given them so much hope. They followed him and waited for him all the way."