Access Bank Plc 2023 Entry Recruitment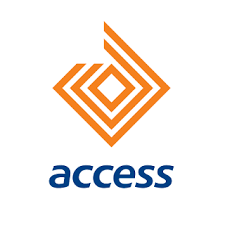 Access Bank Plc 2023 Entry Recruitment
Apply for Access Bank Plc Entry Level Recruitment 2023 ✓ Access Bank Graduate Trainee 2023 and Access Bank Internship 2023– Access Bank Plc is a financial institution with presence in 9 countries in Africa and the United Kingdom and in all major cities in Nigeria.
Also referred to as the Africa's Bank of Best Practice, Access Bank operates on a platform of strong ethics, governance and professionalism. Applications are invited for:
Access Bank Plc Entry Level Recruitment 2023 Title: Entry Level Training Program Location: Nigeria Details
Are you driven, confident and enthusiastic about the banking sector? Do you want to pursue your passion as a career?
Are you prepared to assist us on our mission to establish a top-tier financial institution?
You are perfect for our Entry Level Training Program! Your career path with us begins with an intensive training program at the School of Banking Excellence, offering you an opportunity to train with other highly qualified candidates.
We are an equal opportunity employer and, all hiring decisions are made after conducting a competitive assessment based on business needs, job requirements and individual qualifications.
We are gender and diversity focused, and so we encourage females and those who are physically challenged to apply.
Requirements for Access Bank Plc Entry Level Recruitment 2023 Application The recruitment process is location specific so carefully choose your most preferred location.
You are also to select ONE from the following programs and apply. Note that you are apply to a program that you are eligible for.
Eltp Grad:
Bachelor's Degree from a reputable university with a minimum of Second-Class Upper Division (2:1).
Divisions: ERG (Enterprise Resource Group), CIBD (Corporate and Investment Banking Division) and CBD (Commercial Banking Division)
Eltp Retail:
Bachelor's Degree from a reputable university with a minimum of Second-Class Lower Division (2:2).
Divisions: Retail sales, Products and Retail Operations
Eltp Tech:
Advertisement Bachelor's degree from a reputable university with a minimum of Second-Class Lower Division (2:2).
Must be a graduate of any STEM (Science, Technology, Engineering and Mathematics) discipline and Economics. Division: Technology.
Access Bank Plc Entry Level Job Recruitment – Internship Bachelor's Degree from a reputable university with a minimum of Second-Class Lower Division (2:1).
Division: Retail Operations.
How To Apply for Access Bank Plc Entry Level Recruitment 2023 Application Closing Date Not Specified. Advertisements News continues after this ad Method of Application Interested and qualified candidates should:
Click here to apply online Note News continues after this ad Applications must be completed online and should not be duplicated. Duplicate applications will be deemed invalid.
Please review and ensure accuracy and completeness of all information provided on your application form before you submit.
False information given during the application process or afterward will result in automatic disqualification. Also See Access Bank Salary Structure and Allowance (latest update)) Important Notice:
Access Bank does not demand payment from applicants.
Application is free. Access Bank does not assign agents to assist applicants in processing applications in this category.
Application window opens… Only successful candidates at each stage of the exercise will be contacted.
Only applications submitted through the Access Bank job portal are valid. Also see Graduate Customer Service Representatives Recruitment in a Reputable Commercial Bank –Inguest Global Partners Limited
Fidelity Bank MD, Nneka Onyeali-Ikpe Gets National Award
Fidelity Bank MD, Nneka Onyeali-Ikpe Gets National Award
The Chief Executive Officer of Fidelity Bank PLC, Nneka Onyeali-Ikpe, has been listed amongst the recipients of the 2023 national awards.
NaijaNews reports that according to the 2023 national awards list released by the Federal Government last weekend, Onyeali-Ikpe would be conferred with the award of the Officer of the Order of the Niger, OON.
The list also includes prominent names such as Emeka Anyaoku, First Lady, Oluremi Tinubu, Co-Founder of Tony Elumelu Foundation, Dr. Awele Elumelu; President of Transcorp Group, and Dr. Owen Omogiafo among others.
Also, former Governor of Osun, Bisi Akande; Olusegun Osoba; Mamman Daura, and Central Bank Governor, Godwin Emefiele, among others received Commander of the Order of the Federal Republic.
The OON award comes to join a list of recognitions Onyeali-Ikpe has received recently. It would be recalled that she bagged the awards of the Banker of the Year 2022 at the Champion Newspapers' Awards of the Year 2022 earlier in May, the Banker of the Year 2022 at the 14th Leadership Annual Conference and Awards in January 2023 as well as the Best Banking CEO Nigeria 2023 in the 2023 Global Banking & Finance Awards in April 2023.
She was also recognized as one of the top 10 female finalists in the Africa.com Definitive List of Women Chief Executive Officers (CEOs).
Onyeali-Ikpe joined Fidelity Bank as an Executive Director in 2015 and was appointed Managing Director/CEO of the Bank in January 2021.
Following her appointment, Onyeali-Ikpe became the first female MD/CEO in the history of the bank and one out of six other female CEOs in the industry.
Under Onyeali-Ikpe's watch, Fidelity Bank grew its PBT from N25.22 billion in 2021 to N53.68 billion in 2022.
Furthermore, she guided the bank to obtain the approval of the Central Bank of Nigeria to expand its operations to the United Kingdom.
Zenith Bank Wins 'Best Corporate Governance Financial Services' in Africa Award for the Fourth Consecutive Time
Zenith Bank Wins 'Best Corporate Governance Financial Services' in Africa Award for the Fourth Consecutive Time
For the fourth consecutive year, Zenith Bank Plc has been named the Best Corporate Governance 'Financial Services' Africa 2023 by the Ethical Boardroom. The award, which was published in the Spring 2023 edition of The Ethical Boardroom magazine, is in recognition of the bank's adherence to global best practices and institutionalization of corporate governance, setting an industry-wide example of best practices in that field.
Speaking on the recognition, the Group Managing Director/Chief Executive of Zenith Bank Plc, Dr. Ebenezer Onyeagwu, said: "I am extremely pleased that Zenith Bank has been awarded the Ethical Boardroom Corporate Governance award as a regional governance champion for the fourth year running. No doubt, the bank's board has pioneered the exemplary governance culture for which we are now renowned.
"Indeed, this recognition reflects our steadfast commitment, discipline and high ethos in the conduct of our business and dedication to the principles of good corporate governance. This award will motivate us to strengthen this culture internally and advocate for good governance at every forum".
He dedicated the award to the Founder and Group Chairman of the bank Jim Ovia, for providing the template for an enduring and very successful institution; the Board for their vision and outstanding leadership; the staff for their dedication and commitment; and the bank's customers for their unwavering loyalty to the brand.
Ethical Boardroom is a trailblazing and leading international magazine that delivers in-depth coverage and critically-astute analysis of global corporate governance issues to help boards stay ahead of the governance curve.
Zenith Bank has been generally adjudged a Corporate Governance compliant bank by the Nigerian Exchange (NGX) hence it's listing on the Premium Board of the Exchange. The bank continues to sustain this reputation and reappraise its processes to ensure that its business conforms to the highest global standards at all times.
The bank's track record of excellent performances has continued to earn it numerous awards including being recognized as the Number One Bank in Nigeria by Tier-1 Capital, for the 13th consecutive year, in the 2022 Top 1000 World Banks Ranking published by The Banker Magazine; Bank of the Year (Nigeria) in The Banker's Bank of the Year awards 2020 and 2022.
State of the States: Lagos
FirstBank Donates Modern Healthcare Centre To Lagos Community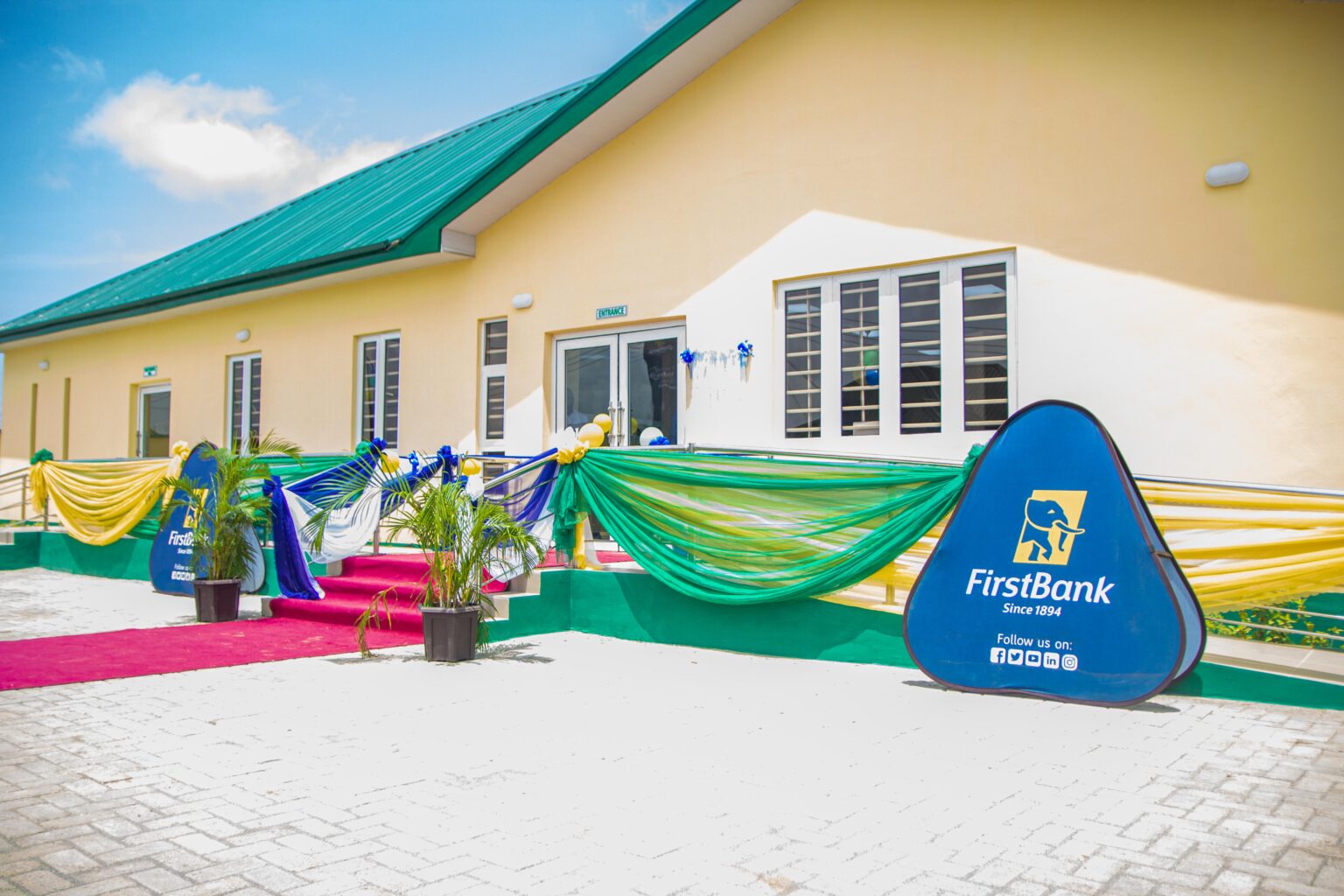 FirstBank Donates Modern Healthcare Centre To Lagos Community
The commissioned Primary Healthcare Centre sponsored by FirstBank to the Ijeododo Community, Lagos.
…Over 10,000 residents to benefit from new primary healthcare centre
In a bid to boost healthcare delivery to thousands of residents, the Lagos State Government has built and unveiled a new Primary Healthcare Centre (PHC) in Ije-Ododo Community, Iba Local Council Development Area (LCDA), under the Ojo Council Area of the state.
The facility, which has been under construction since 2021 in partnership with First Bank of Nigeria Limited, was unveiled in the community in an opening ceremony attended by the Lagos State Governor, Babajide Olusola Sanwo-Olu, representatives of the state government, the state Primary Health Care Board, community leaders, as well as traditional rulers of Iba, Ije-Ododo and Ijagemo, among others.
In his welcome address, the governor, who was represented by Secretary to the State Government (SSG), Mrs. Folashade Sherifat Jaji, said the opening of the health facility under the SSG's One Community At A Time (OCAAT) initiative, formed part of activities to herald the inauguration of his second term in office on Monday, May 29, 2023.
Maintaining that the attention being paid to the healthcare sector was deliberate to ensure a healthier populace, he said the state government under his watch would deploy more resources to the health sector for easier access to health services, especially in underserved communities.
He enjoined members of the community to take full advantage of the health benefits that will be provided in the facility and charged them to take ownership and protect the assets and the facility at all times.
Speaking, Permanent Secretary, Primary Healthcare Board, Dr. Ibrahim Mustapha, commended First Bank of Nigeria Limited and the contractor for completing the project within the stipulated time frame, but also requested more assistance to make the facility functional by providing equipment and other necessary medical gadgets.
On his part, Chief Executive Officer of FirstBank, Dr. Adesola Adeduntan, who was represented by Mr. Seyi Oyefeso, expressed satisfaction at the successful completion of the project, adding that it was gratifying to know that no fewer than 10,000 residents of Ije-Ododo and neighbouring communities will have access to primary healthcare services in the facility.
He said as a responsible corporate social organisation, the bank's intervention in the primary healthcare sector aligned with its Corporate Social Responsibility (CSR) approach anchored on citizenship, impact management, strategic education, as well as the health and welfare of the immediate and remote communities of Lagos State and other parts of the country.
In his words: "The completion and opening of the primary healthcare centre is to ensure that Ije-Ododo community will become healthier and wealthier since health is wealth."
In his goodwill message, the Baale of Ije-Ododo, Dr. Abu Jelili Ododo, who spoke in company of the Oba of Iba and Baale of Ijagemo, applauded Governor Sanwo-Olu for the timely completion of the healthcare centre and appealed for the construction of the Ijegun-Ije-Ododo-Abule-Ado road to link the Badagry Expressway, adding that it was high time the Ije-Ododo Community was provided with a motorable road to ease the sufferings of residents.
Responding to the request for the road, Jaji assured that the Lagos State government under Sanwo-Olu was poised to build the road but that the project suffered some setback due to agitations by some members of the community over the location of the project, adding however, that as soon as the governor settles down for his second tenure, construction work will begin on the road.
By Edu Abade